The beautiful cities of Delhi and Mathura in India, both modern and traditional in their own ways, make for an interesting holiday. Delhi Mathura tour packages offer the perfect opportunity to explore these two cities and experience all they have to offer. From sightseeing spots to historical monuments and religious sites to shopping venues, there is something for everyone when you take a trip on this route.
We at "Holidays DNA" at www.mathuravrindavantourism.co.in offer Delhi Mathura tour packages suiting a wide variety of budgets and requirements. Whether you are looking for luxury tours or budget-friendly options, we have it all covered.
Our "Delhi Mathura tour packages" include a comfortable stay in Delhi and Mathura along with sightseeing tours to the iconic monuments and attractions of both cities. You can also explore the spiritual side of India by visiting temples, holy shrines, and other places of religious importance, such as Vrindavan, Balaji Mandir, and Jain Temple.
We also offer tours that include heritage sites, museums, cultural centers, and gardens. Our travel experts ensure a hassle-free experience. In addition, we offer Delhi Mathura tour packages from several key cities across the country. These include all the main locations, such as Mumbai, Kolkata, Bangalore, Chennai, Hyderabad, etc.
Popular Sightseeing Places in Mathura that can be visited with this package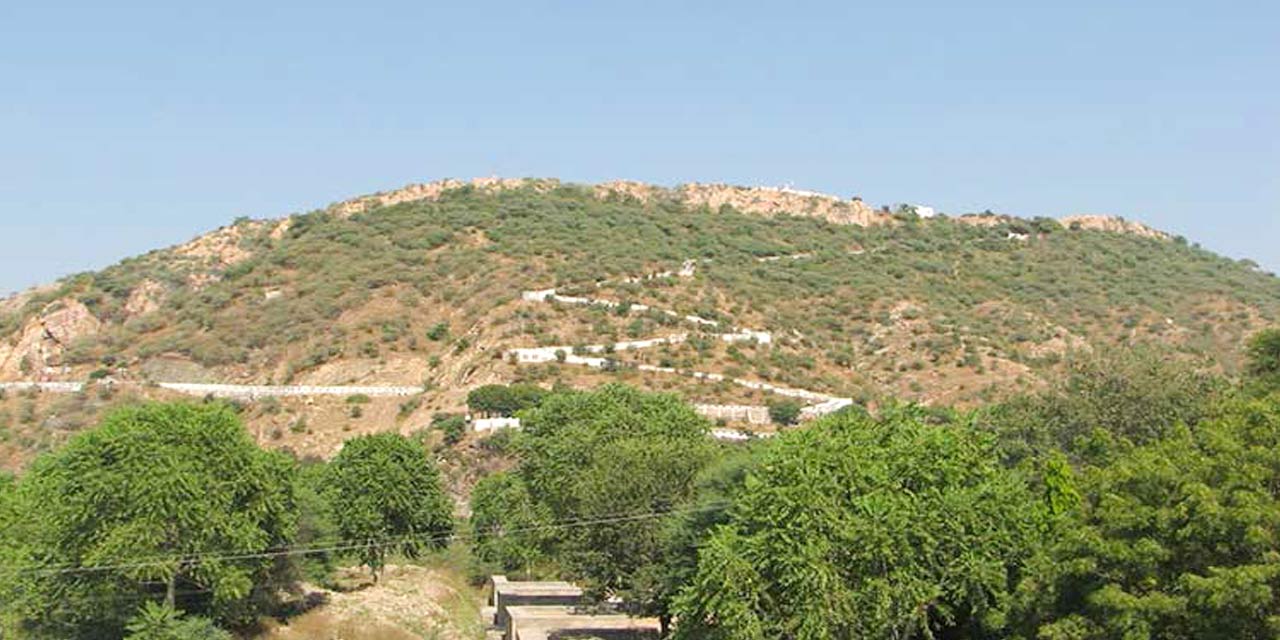 Govardhan Hill is a sacred site deeply rooted in Hindu mythology. It is believed to be the manifestation of Lord Krishna and holds immense spiritual significance. You can embark on a pilgrimage to circumambulate the hill, known as Govardhan Parikrama, which is considered a holy ritual.
The picturesque surroundings, serene atmosphere, and breathtaking views from the hilltop provide a memorable and uplifting experience, allowing you to connect with the divinity of Lord Krishna.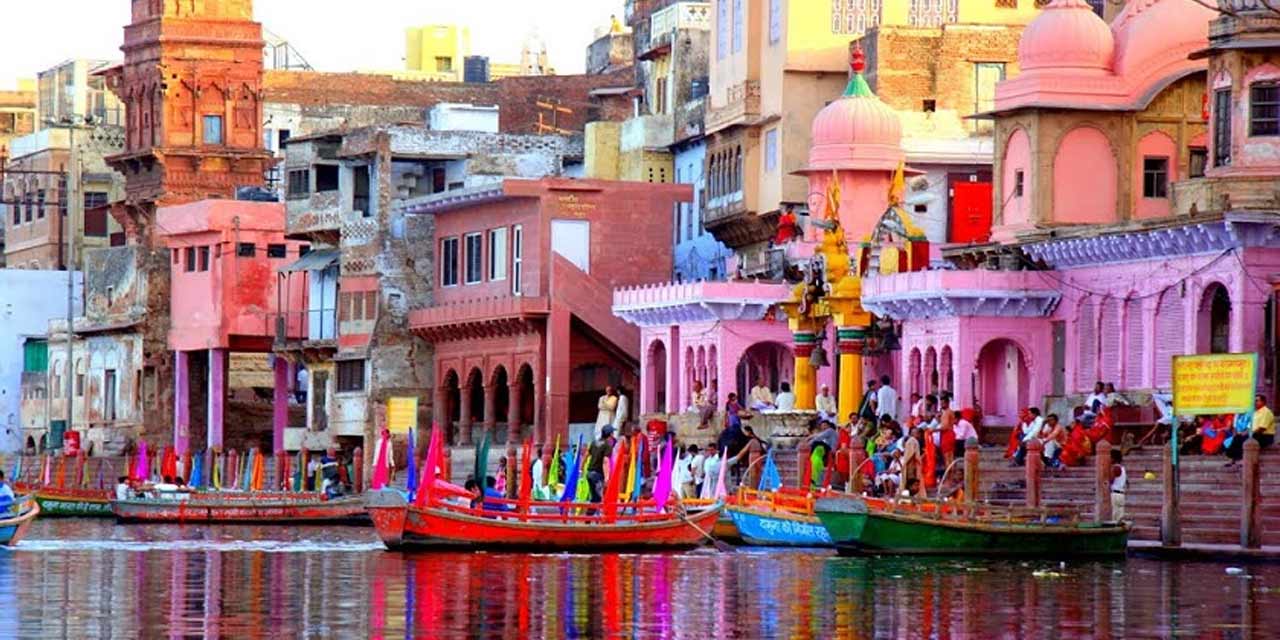 Vishram Ghat, overlooking the Yamuna River, provides a scenic backdrop for serene boat rides and moments of tranquility. It is believed that Lord Krishna rested here after killing his evil uncle Kansa. With its array of temples and ashrams, the ghat serves as a bustling cultural center. The captivating evening aarti ceremony draws you towards the vibrant religious customs and cultural heritage of Mathura, making it a cherished experience.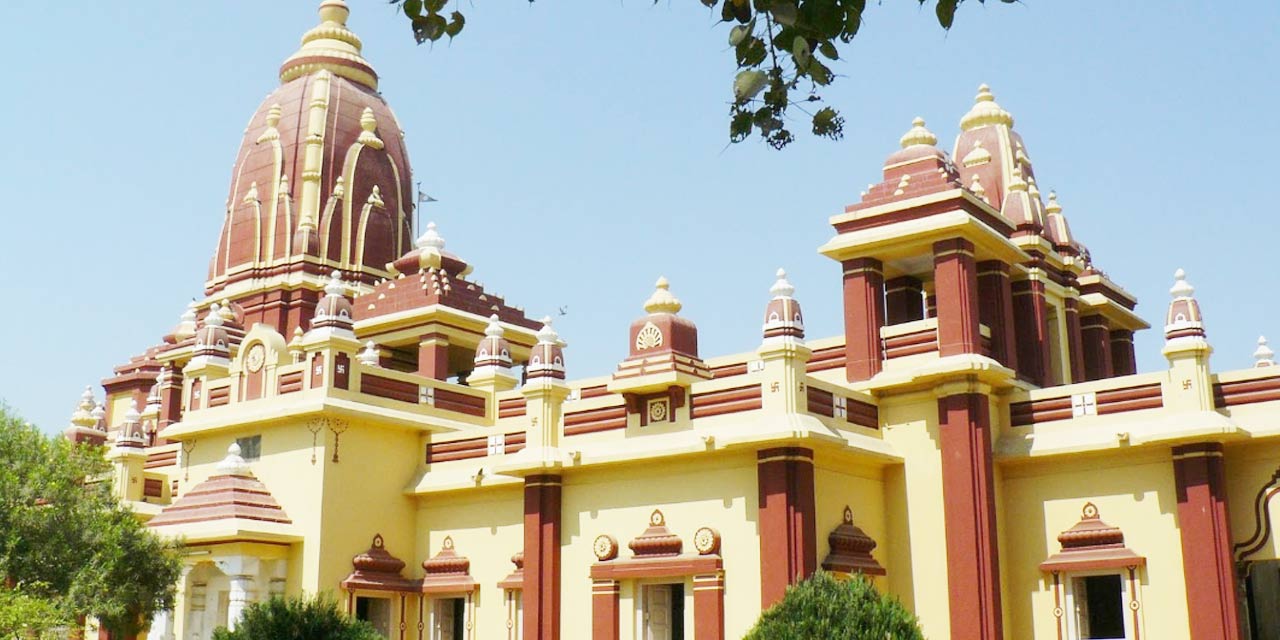 Birla Mandir is a beautiful temple dedicated to Lord Krishna and his consort Radha. The temple showcases stunning architecture with intricate carvings and sculptures. You will be amazed by the Gita Stambha, the pillars with the inscriptions of 700 verses of the Bhagavad Gita.
You can witness the grandeur of the temple and marvel at its serene ambiance. The spiritual aura and devotional atmosphere create a peaceful environment for seekers of divine blessings.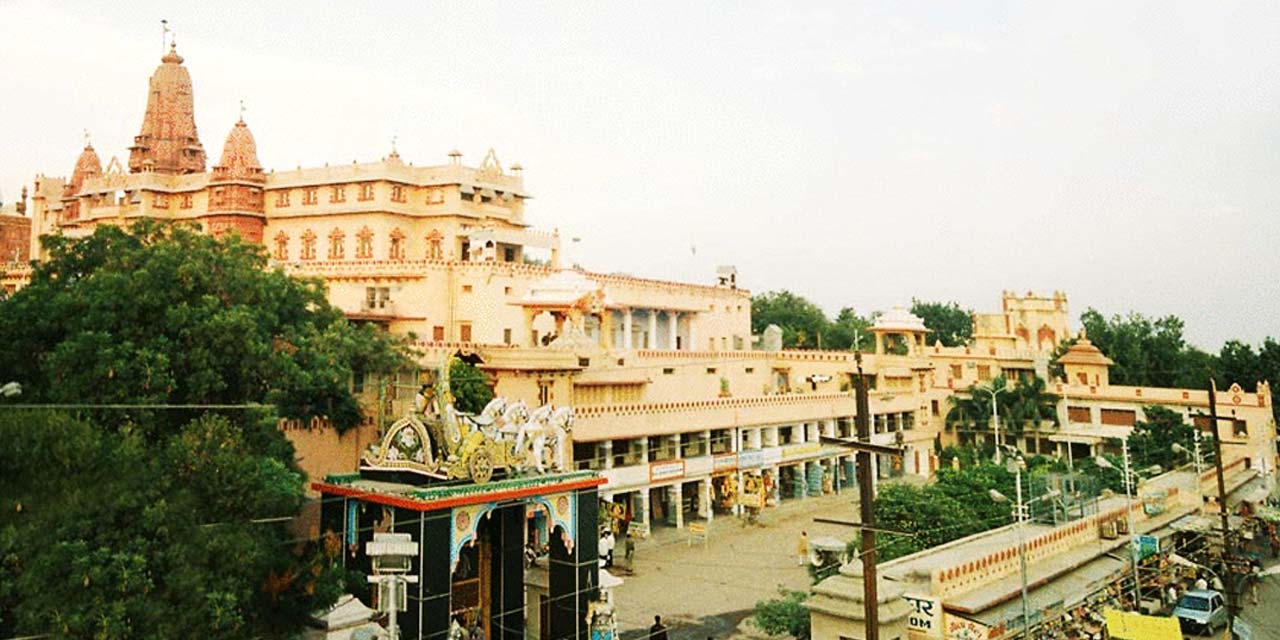 Shri Krishna Janmsthan, a temple complex, is popular as the birthplace of Lord Krishna. It is built around the prison cell where Lord Krishna's parents were held captive by his uncle Kansa. You can admire the temple's captivating architectural beauty and intricate carvings.
The nearby museum enriches the experience, presenting artifacts and exhibits pertaining to the life and era of Lord Krishna. Enjoy the experience of delving into the fascinating world of one of Hindu mythology's most revered deities.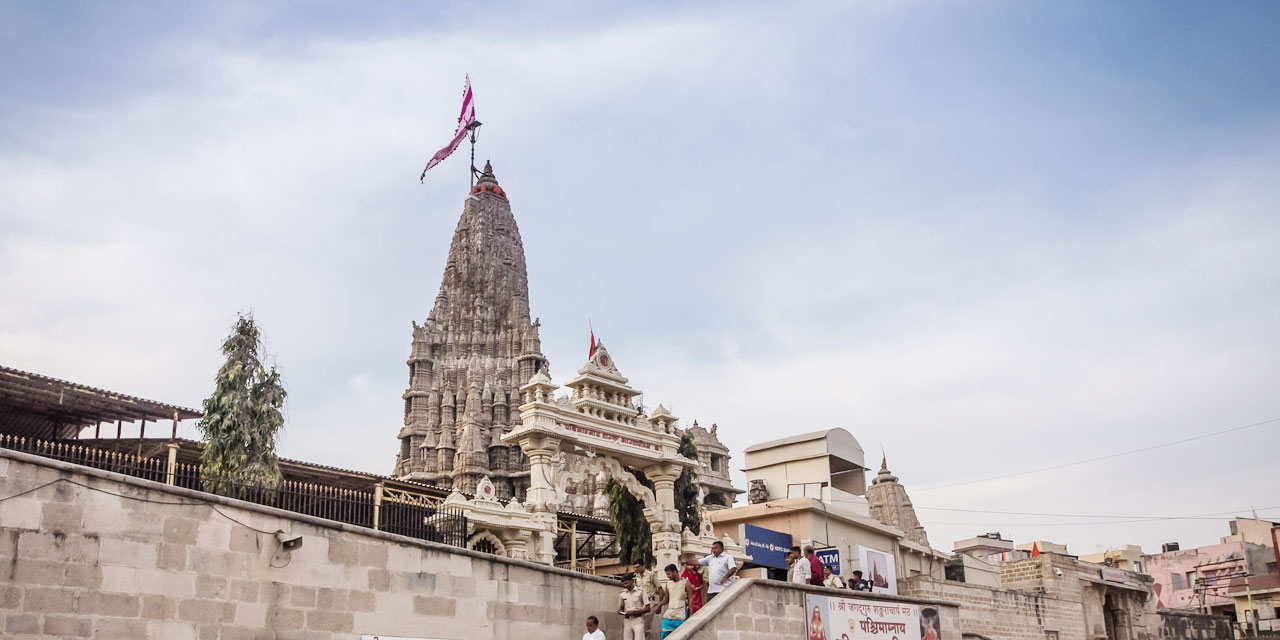 Dwarkadhish Temple is a significant Hindu temple dedicated to Lord Krishna. You will be attracted by the Rajasthani architecture and intricate carvings on the temple walls and ceiling. The black marble idol of Lord Krishna, in his Dwarkadhish form, captivates you with its divine aura.
You can immerse in the devotional atmosphere by witnessing the vibrant rituals and aarti ceremonies. You can visit the temple in the Shravan month when the idol of Lord Krishna is placed on a Hindola or swing and worshipped with grand fervor.
Popular Sightseeing Places in Delhi that can be visited with this package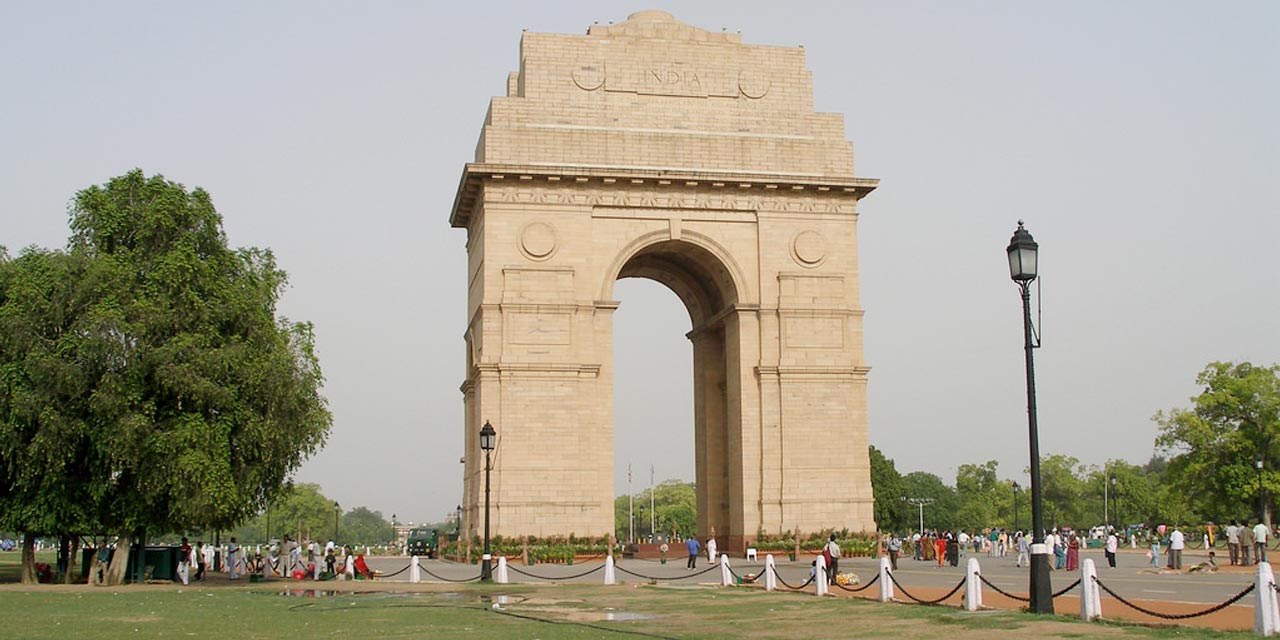 India Gate, a magnificent war memorial, honors both Indian and British soldiers who sacrificed their lives in World War I. This towering landmark symbolizes valor, sacrifice, and national pride. Set amidst verdant lawns, it provides a tranquil ambiance.
The eternal flame, called Amar Jawan Jyoti, perpetually burns in memory of the fallen heroes. India Gate is a testament to the nation's gratitude towards its brave soldiers and serves as a cherished gathering spot for locals and tourists.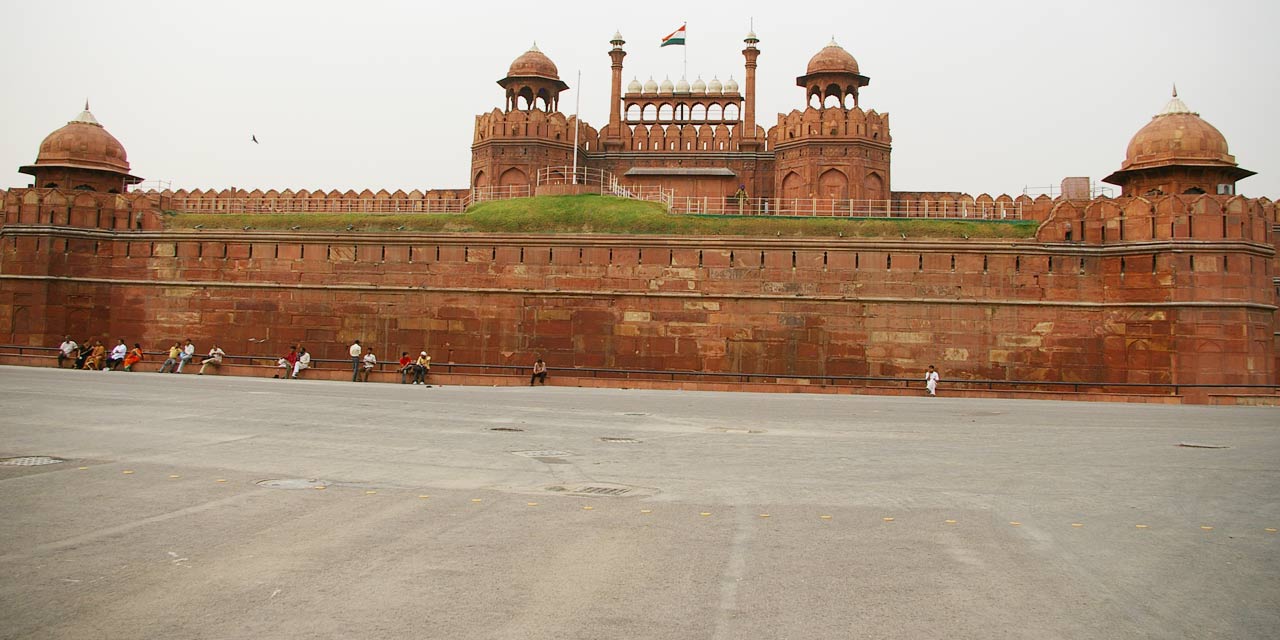 The Red Fort, a historic Mughal fort, showcases the splendor of its architecture. Constructed in the 17th century, it was the residence of Mughal emperors and is now a UNESCO World Heritage Site. The fort's imposing red sandstone walls and intricate marble decorations reflect its royal history.
Notable structures like Diwan-i-Aam and Diwan-i-Khas exemplify the Mughal era's architectural brilliance. You must attend the captivating light and sound show conducted here every evening to learn about the fort's history.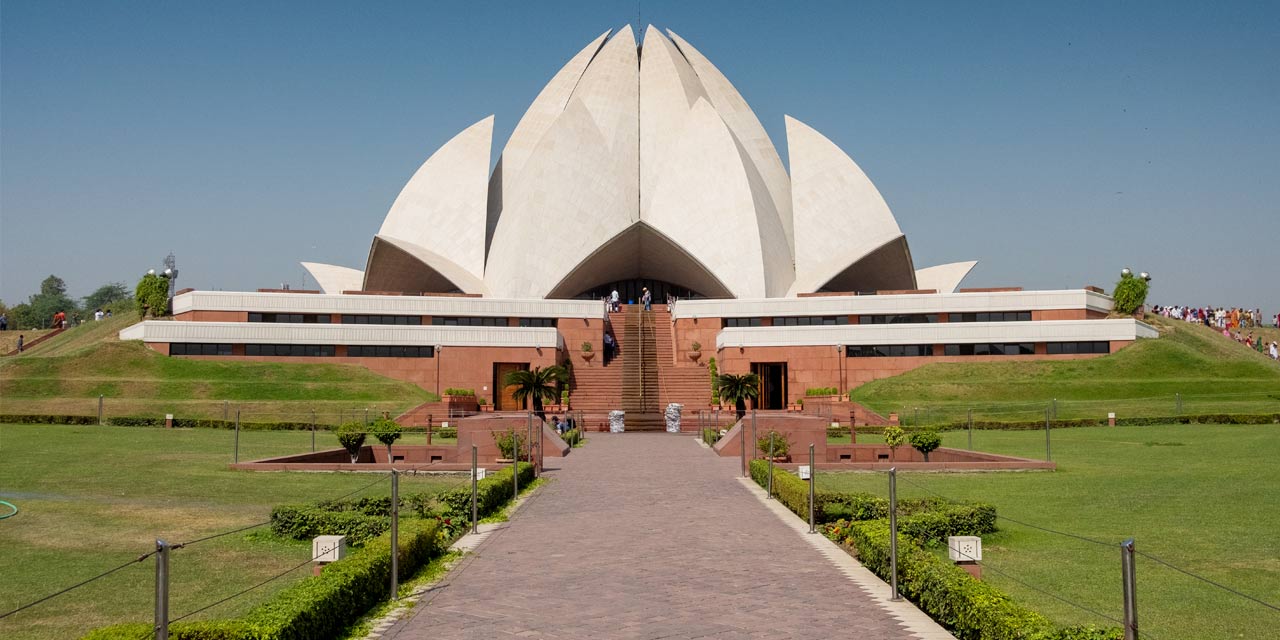 Lotus Temple is a striking architectural marvel and a symbol of unity, peace, and spirituality. Its unique white lotus-shaped structure has made it an iconic landmark. The temple, belonging to the Bahá'í Faith, welcomes people from all religions and backgrounds.
Inside, the serene ambiance encourages reflection and meditation. The Lotus Temple's emphasis on inclusivity and harmony has made it a popular destination for seekers of tranquility and spiritual solace. It stands as a testament to India's cultural diversity.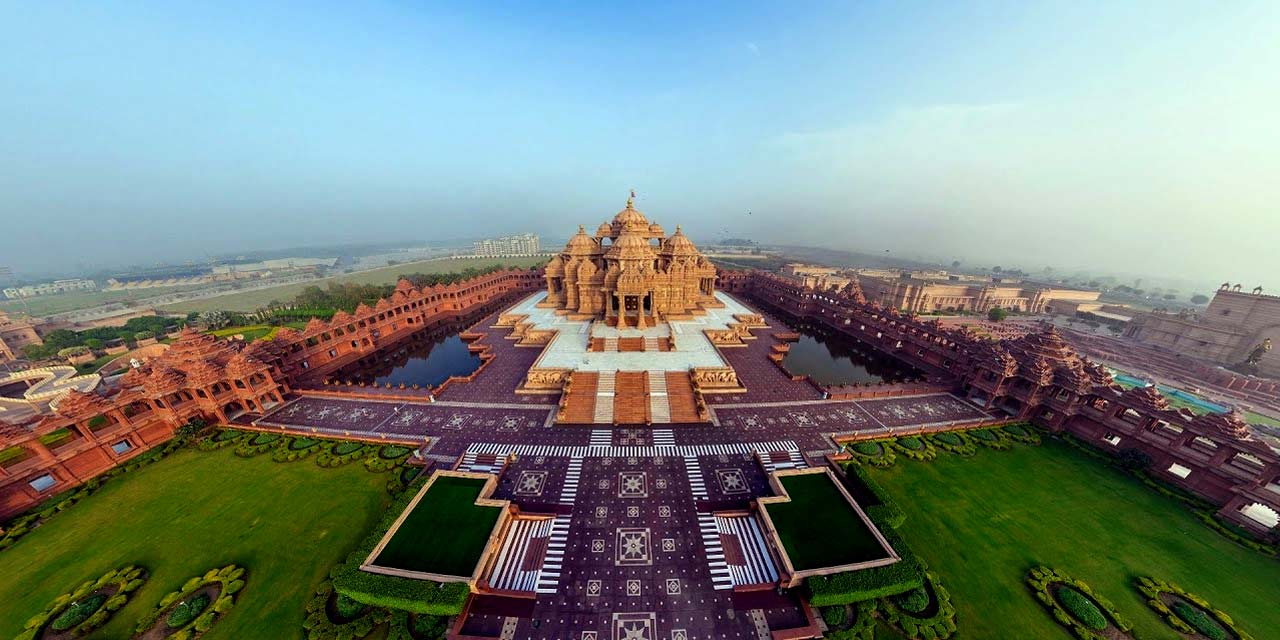 Akshardham Temple is a magnificent Hindu temple complex known for its architectural grandeur and spiritual significance. It showcases exquisite craftsmanship and intricate carvings that depict Indian art, culture, and spirituality.
The temple is dedicated to Bhagwan Swaminarayan and is a hub of devotion, learning, and cultural enrichment. You can explore the temple's stunning architecture and gardens and attend the musical fountain show. You can view the country's largest stepwell in this temple complex.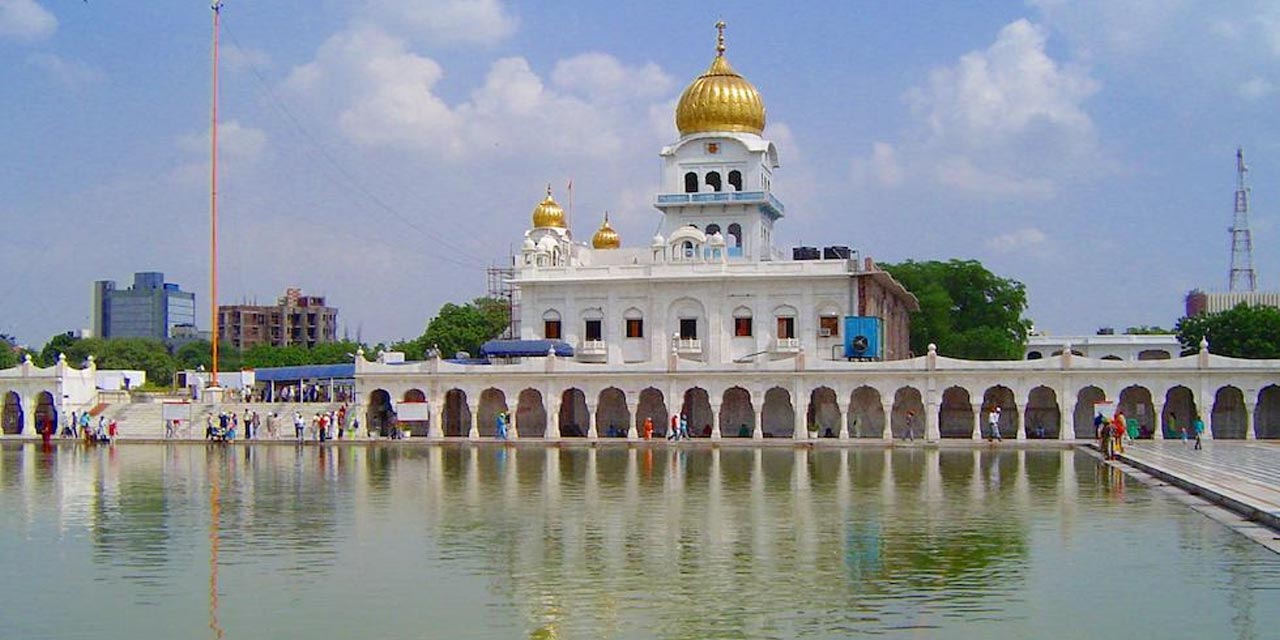 Gurudwara Bangla Sahib is a prominent Sikh temple that holds immense religious significance and is visited by devotees from all over the world. The gurudwara features a beautiful golden dome and a serene Sarovar (holy pool).
It is known for its Langar (community kitchen), which serves free meals to thousands of people every day, regardless of their religion or background. It stands as a symbol of spiritual solace and compassion, fostering unity and equality among all.