Agra, Mathura, and Vrindavan are significant historical and pilgrimage sites in the Braj region of Uttar Pradesh, India. The three cities can be explored with our Ahmedabad to Agra Mathura Vrindavan Tour Packages. From the Taj Mahal, one of the Seven Wonders of the World, to the spiritual city of Vrindavan, you will get an opportunity to catch a glimpse into India's vibrant past.
We at "Holidays DNA" at www.mathuravrindavantourism.co.in provide specially crafted Ahmedabad to Agra Mathura Vrindavan Tour Packages. These include comfortable transportation, sightseeing, and various activities for visitors to enjoy. You can enjoy the Ghats on River Yamuna or explore markets at Sadar Bazaar in Agra.
Depending on your needs, you can choose sightseeing places and activities for your Ahmedabad to Agra Mathura Vrindavan Tour Packages. From a trip to the Taj Mahal, Fatehpur Sikri, you can visit the revered temples of Mathura and Vrindavan.
Our travel experts can provide you with customized Ahmedabad to Agra Mathura Vrindavan Tour Packages. We arrange for your bookings, accommodation, and other services according to your preferences. We also provide guide services to help you explore the culture, tradition, and attractions of these three cities.
Popular Sightseeing Places in Vrindavan that can be visited with this package
Shri Banke Bihari Mandir is one of the most popular temples in Vrindavan. It was constructed by Swami Haridas in 1864 and is dedicated to Lord Krishna. The walls are adorned with beautiful paintings depicting various scenes from the life of Lord Krishna, and the temple is also home to a number of idols, including those of Radha-Krishna, Meera Bai, Srinathji, and Nand Baba.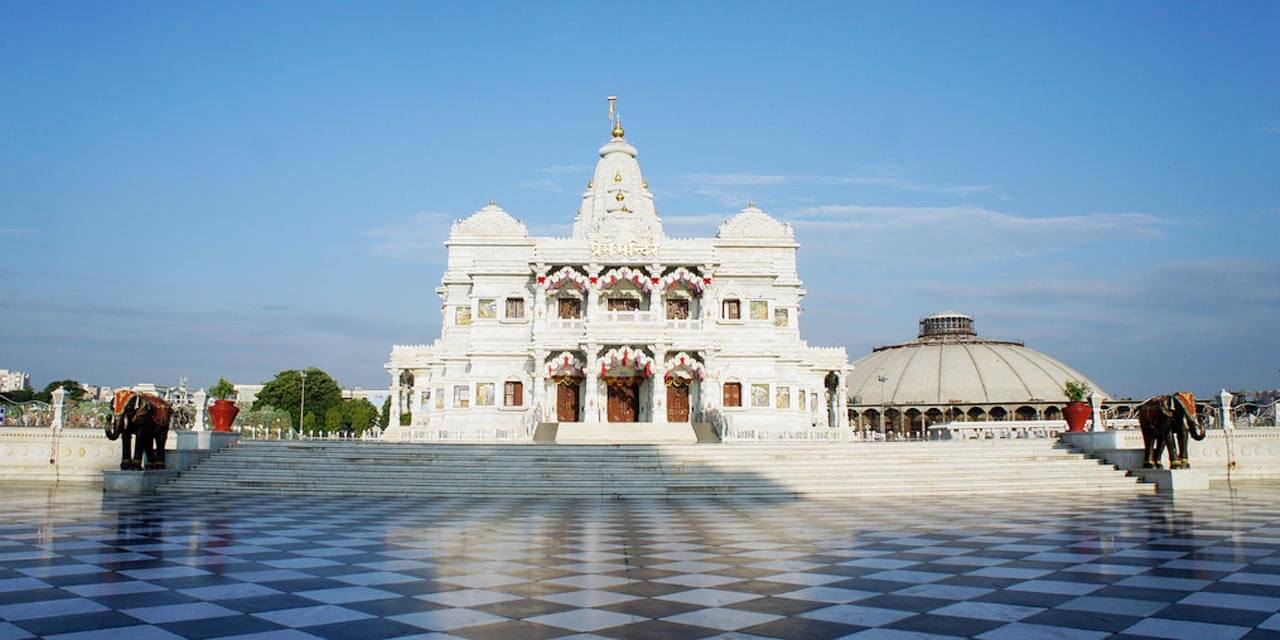 Prem Mandir is one of the most popular temples in Vrindavan, and it's a must-visit destination for devotees. Located on the banks of the Yamuna River, Prem Mandir is an architectural marvel that was built in 2012 by spiritual guru Jagadguru Shri Kripalu Ji Maharaj.
Inside the temple complex lies an expansive garden area where visitors can relax and take in views of surrounding temples. The temple is known for its vibrant colors and intricate wall carvings depicting Hindu mythology scenes.
The oldest temple in Vrindavan was built by Gopal Bhatt Goswami in 1542. It is located near the banks of the Yamuna River and is one of the most visited temples in Vrindavan. The temple is dedicated to Lord Krishna and his beloved Radharani.
It is believed to be the only temple where both of them are placed together on one altar. Inside the temple, there are two images of Radha-Krishna – Shri Radha Raman and Shri Radha Gopinath.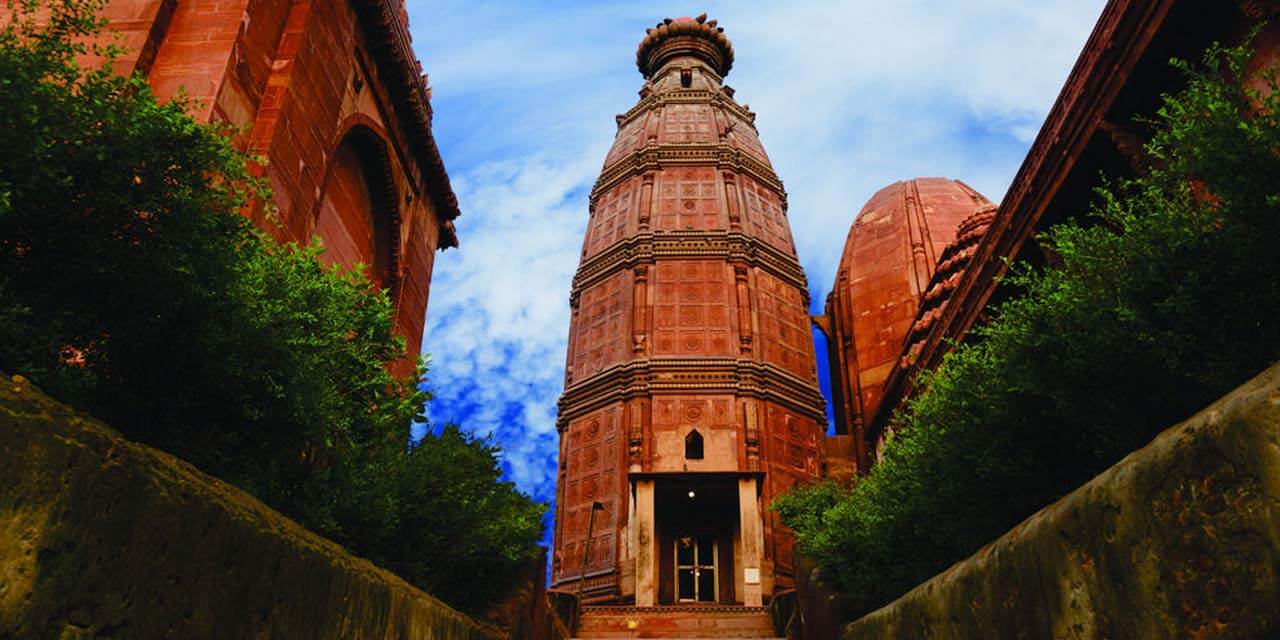 Shri Radha Madan Mohan Ji Temple is one of the most important religious sites in Vrindavan. It is said to be the oldest temple dedicated to Sri Krishna, and it was built by Sri Nandalal Vasu in 1819 AD.
There are also shrines for Shri Narsimhadeva, Lord Shiva, Shri Radharani, Durvasa Muni, and Mother Yashoda in the temple. The deities of Shri Radha Madan Mohan Ji are dressed in different costumes every day, and special festivals are celebrated throughout the year.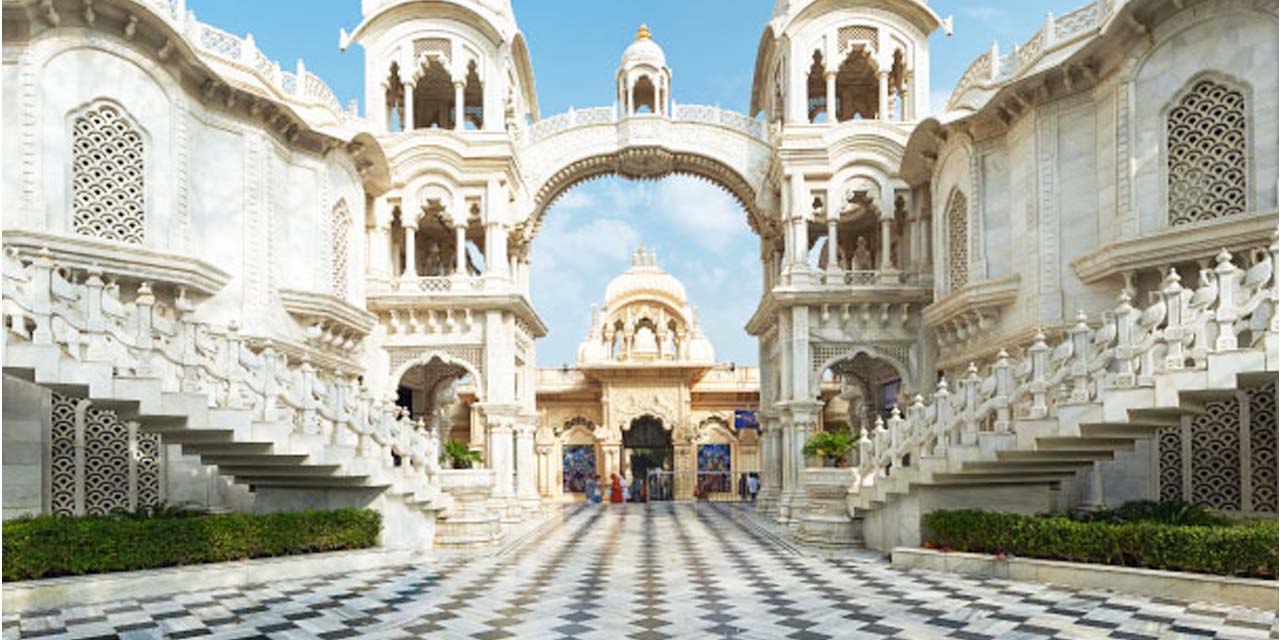 Sri Sri Krishna Balaram Mandir, popularly known as ISKCON Temple, is an important spiritual, cultural, and social center for devotees around the world. The shrine is located in the Raman Reti area and serves as the focal point of religious activity.
Devotees can take part in various rituals such as Aarti (fire ceremony), Mangala-Aarti (morning chanting), Japa (chanting with mala beads), kirtan (congregational singing of prayers), and Sankirtan (chanting with musical instruments).
Popular Sightseeing Places in Mathura that can be visited with this package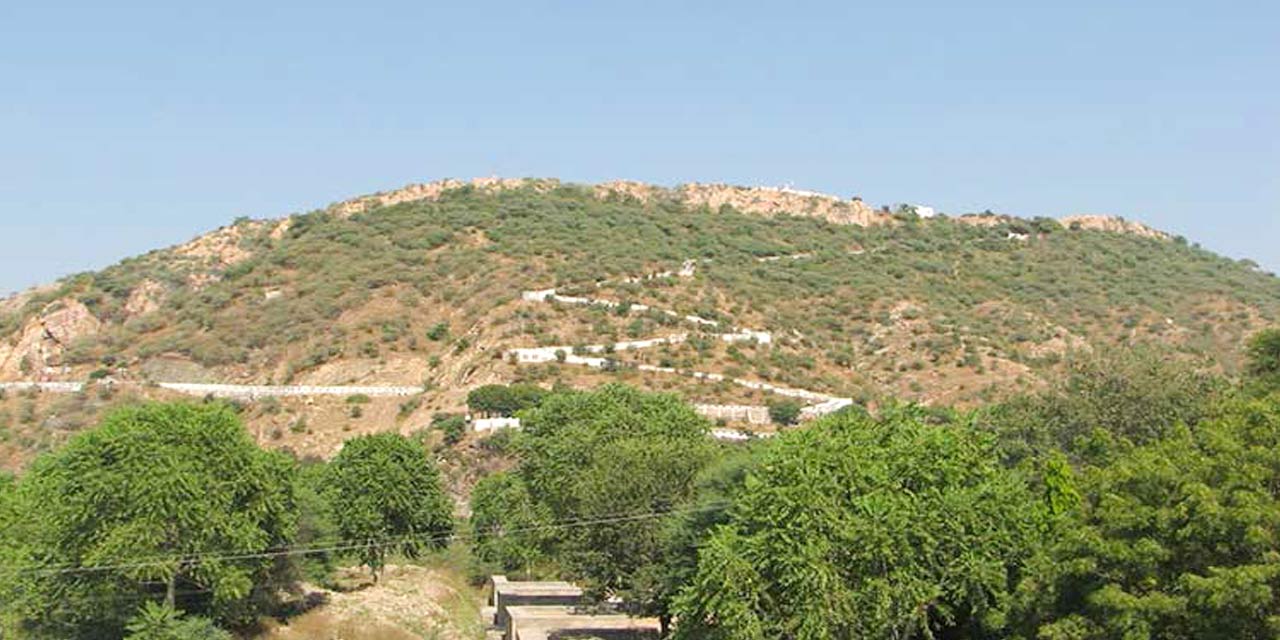 One of the most popular places to visit in Mathura is Govardhan Hill. It lies just 21 km from Mathura and is located on the banks of the river Yamuna. According to Hindu mythology, Lord Krishna held up this hill as an emblem of his reverence for nature, and it remains a sacred pilgrimage site for Hindus all over the world.
The top of Govardhan Hill offers breathtaking views of the surrounding areas and makes for a great spot to relax and take in some amazing natural beauty.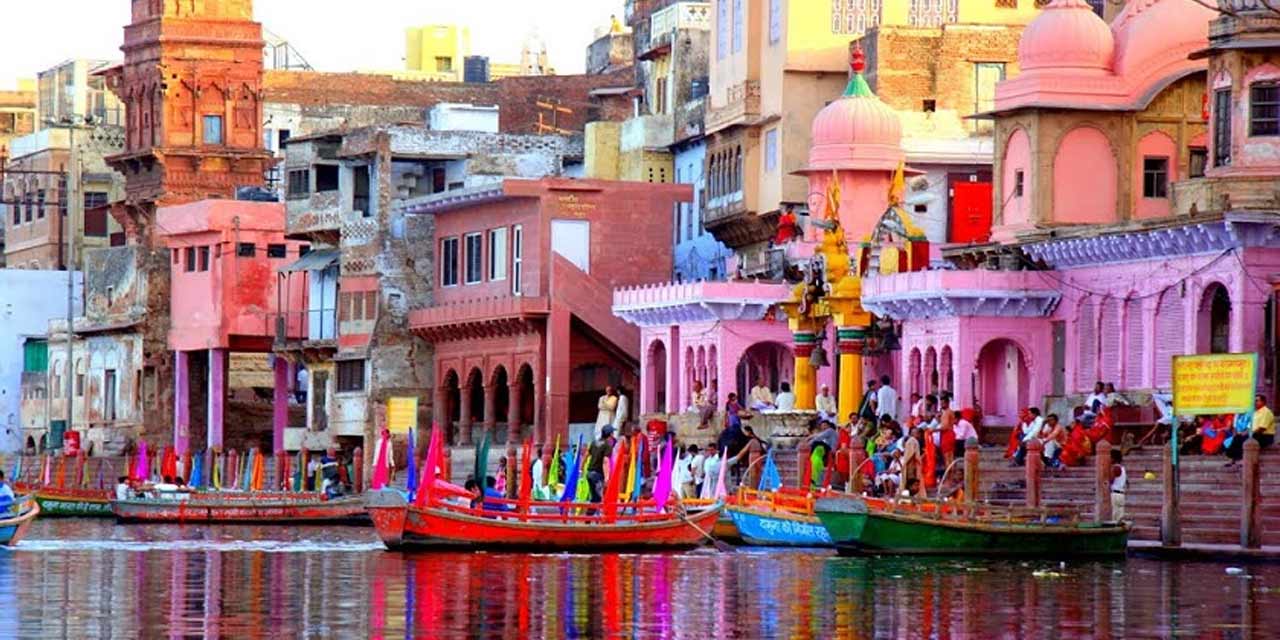 Vishram Ghat is a popular bathing ghat along the banks of river Yamuna in Mathura city. It is believed to be the exact spot where Lord Krishna took rest after slaying Kansa, the wicked ruler of Mathura.
Located close to the Shri Krishna Janmabhoomi temple complex, Vishram Ghat has 22 stairs decorated with brass lamps during festivals and ceremonies. It is also a great place to relax and enjoy beautiful views of the surroundings while enjoying a boat ride on the River Yamuna.
Shri Bhuteshwar Mahadev Temple is an ancient temple dedicated to Lord Shiva. It is believed to have been built in the 16th century by King Bhuteshwar of the Chandela dynasty.
The main entrance leads into a large courtyard containing numerous small temples dedicated to the Hindu gods and goddesses. At the center of the courtyard stands the Shri Bhuteshwar Mahadev temple, which houses a two-meter tall black Granite Lingam.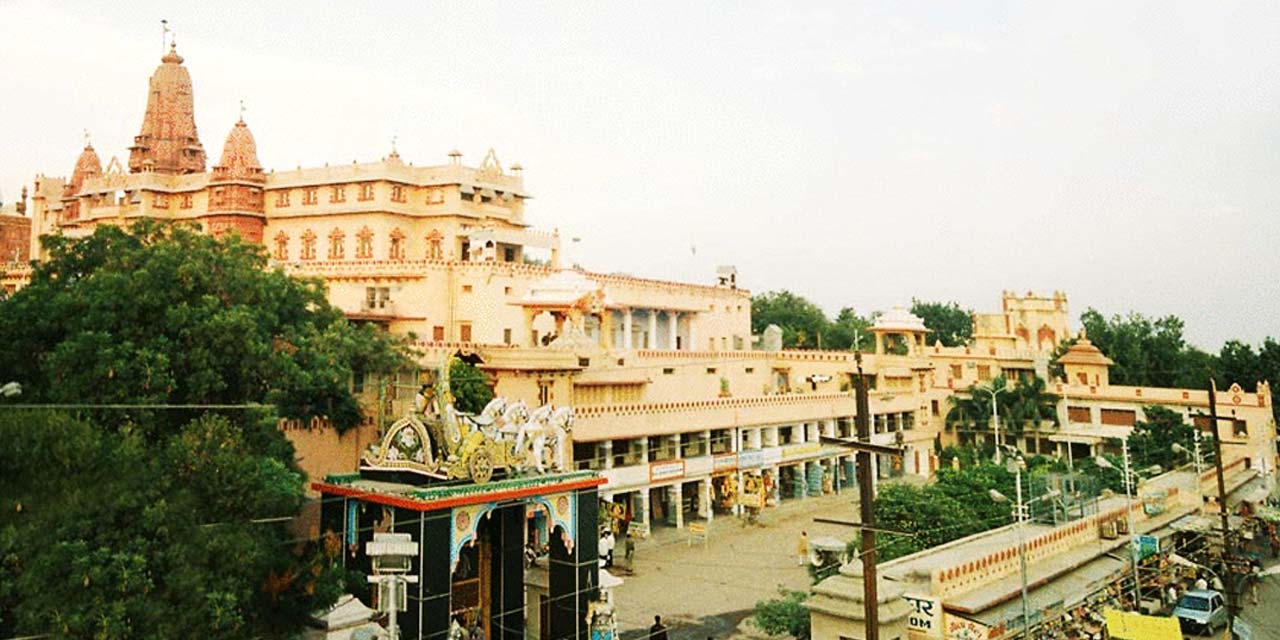 The birthplace of Krishna, also known as Shri Krishna Janmabhoomi, is said to be one of the holiest sites associated with Vaishnavism (worship of Lord Krishna). The temple complex is believed to have been built by Hindu emperor Vikramaditya in the 6th century CE.
The main attraction at the temple is a prison cell-like structure which marks the exact spot where Krishna was born and raised. Visitors can also enjoy visiting other temples and shrines within the complex.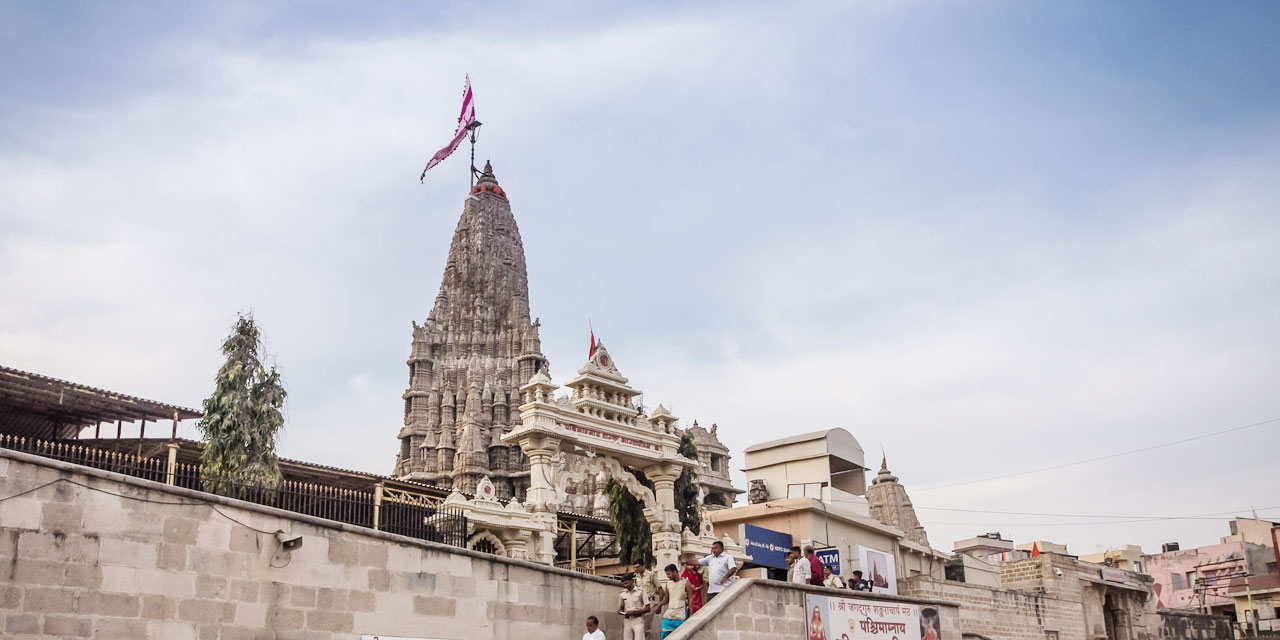 Dwarkadhish Temple is one of the most important Hindu pilgrimage sites. It dates back to the 16th century and is dedicated to Lord Krishna, an incarnation of Vishnu. Vajranabha, the great-grandson of Lord Krishna, has built it.
The temple is built on a large platform and consists of three stories built in the typical North Indian style. The central dome has many carved images depicting scenes from Hindu mythology, while four smaller domes surround it.
Popular Sightseeing Places in Agra that can be visited with this package
The Taj Mahal is one of the Seven Wonders of the World and a UNESCO World Heritage Site. The iconic mausoleum stands tall, at least 25 meters high, and is made entirely out of marble. It was built by the Mughal Emperor Shah Jahan in the loving memory of his beloved wife, Mumtaz Mahal, in 1632. It is located in a sprawling 42-acre complex. The mausoleum is widely recognized for its incredible beauty and intricate detail.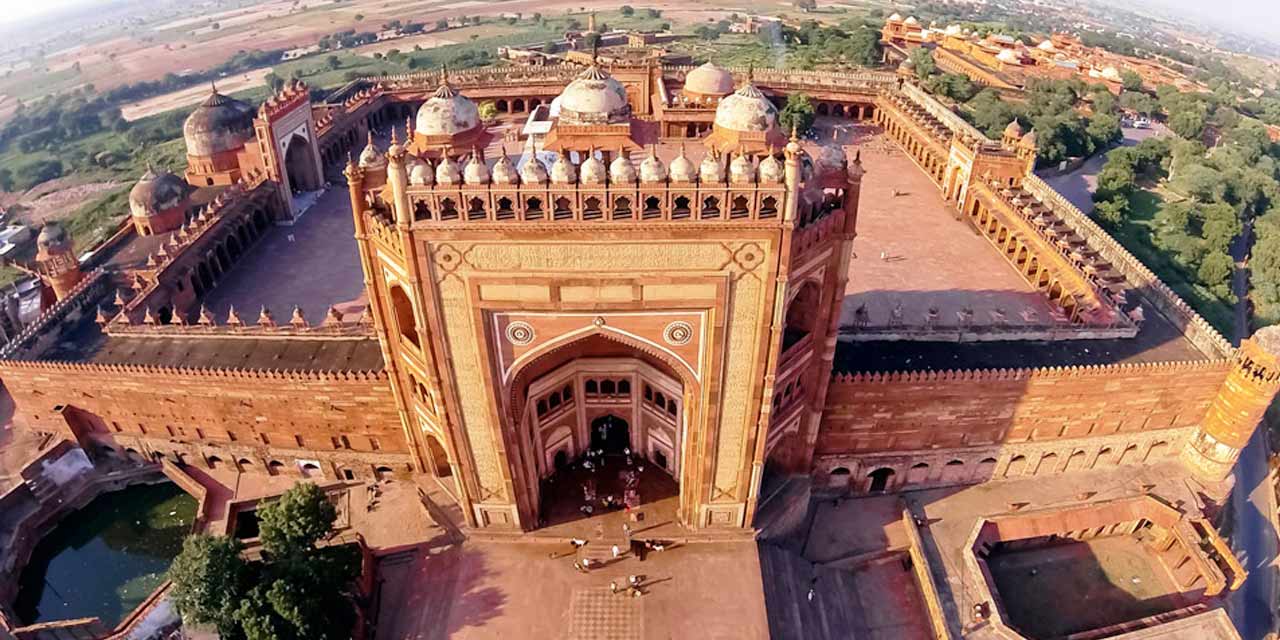 Fatehpur Sikri is a small but beautiful city situated 37 km away from Agra. It was founded by Mughal emperor Akbar in 1569 as his capital city. The walls of Fatehpur Sikri are made out of red sandstone and have been beautifully decorated with intricate carvings and paintings.
The most popular attractions here include Jama Masjid, Buland Darwaza, and Panch Mahal. All these monuments are reminders of the great Mughal empire that once ruled India.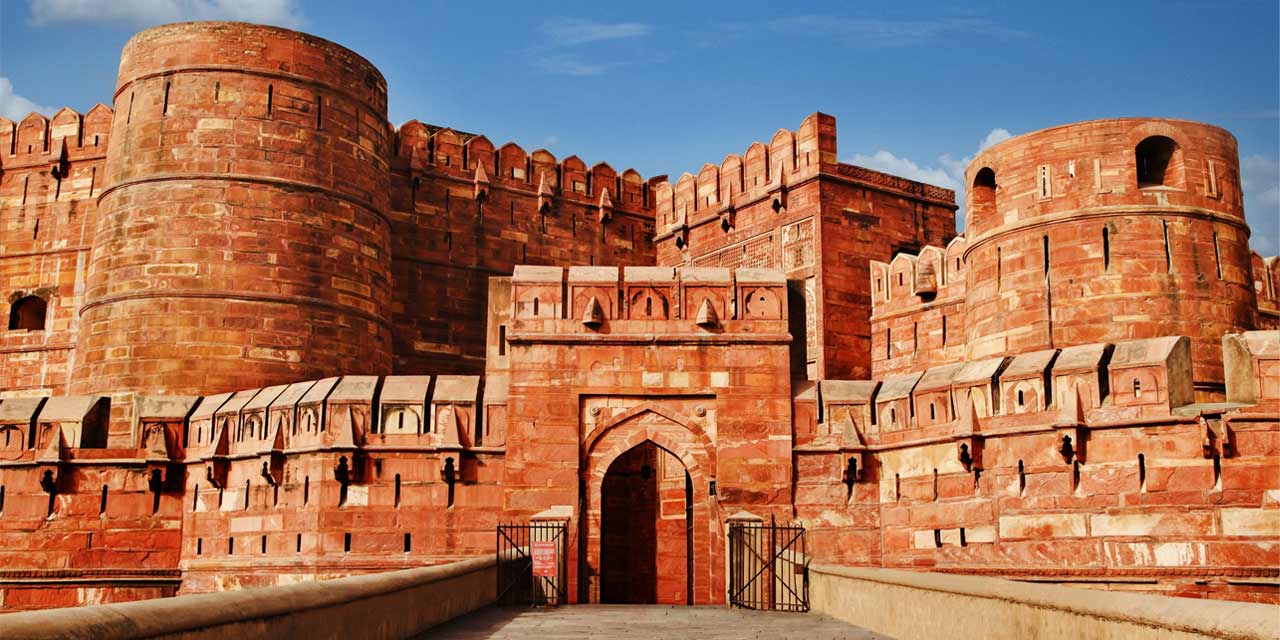 Built by Akbar in 1565 A.D., this majestic fort served as both a military base and a residence for the royal family. It is a huge structure that houses several monuments, such as mosques, palaces, halls, towers, and gardens, within its walls. It is a major tourist attraction in India due to its Mughal architecture and stands as a symbol of grandeur made using red sandstone and marble.
The façade is flanked by two enormous elephant statues which stand guard at the entrance. Inside lies a beautiful palace complex with intricate detail in its paintings, carvings, and stonework.
The Taj Museum is a great place to learn more about the history and architecture of the Taj Mahal. The museum is located in the Taj Mahal premises and houses priceless artifacts from the Mughal era, including rare manuscripts, calligraphy, miniature paintings, and exquisite stone carvings.
It also has a large collection of documents, photographs, and other artifacts related to the construction of the Taj Mahal. The museum allows visitors to get an in-depth view of the history and architecture behind this iconic monument.
Jama Masjid was one of Agra's oldest mosques, constructed in 1648. It is a great example of Mughal architecture. The mosque has three large domes, and its walls are decorated with intricate carvings and calligraphy. It is the largest mosque in India and can accommodate up to 25,000 worshipers.
The main prayer hall has a stunning marble floor, and the courtyard is open to visitors. Jama Masjid also houses several small shops selling souvenirs and other items. There are also some restaurants nearby that serve delicious Indian cuisine.