Gokul, Mathura, and Vrindavan are three of the most important cities for Krishna devotees. They are located in the North Indian state of Uttar Pradesh. They are home to a host of important religious sites and pilgrimage destinations associated with Hindu mythology and culture. Our Gokul Mathura Vrindavan tour packages are perfect for those looking for spiritual enlightenment or just a taste of India's unique culture.
We at "Holidays DNA" at www.mathuravrindavantourism.co.in have specially designed Gokul Mathura Vrindavan tour packages to give you the opportunity to explore these three iconic cities. Our tour packages, focusing on the religious heritage of India, are designed for groups and individual travelers who want a complete spiritual experience.
Our "Gokul Mathura Vrindavan Tour Packages" include convenient transportation, comfortable stays, and experienced tour guides. We offer flexible schedules to accommodate the needs of different groups, including senior citizens, families, students, and groups.
Our tailor-made Gokul Mathura Vrindavan Tour Packages include sightseeing of the major attractions in and around these three cities, such as Govardhan Hill, Rangji Temple, Prem Mandir Vrindavan, Jugal Kishore Temple, Banke Bihari Mandir, ISKCON Vrindavan, Jama Masjid (Mathura), Mathura Museum & Raman Reti.
We also provide local guides who can help you explore each destination in an informative and engaging way. Our experienced tour guides will share interesting facts about the religious significance of each place and its role in Hindu mythology. They also offer a wealth of knowledge about Indian culture and traditional practices.
Our Gokul Mathura Vrindavan Tour Packages allow you to explore religious sites and indulge in cultural activities like puppet shows, boat rides, and folk performances. Our experienced travel team will ensure a hassle-free vacation experience with quality service throughout your trip. In addition, we offer Gokul Mathura Vrindavan Tour Packages from several key locations, such as Delhi, Kolkata, Mumbai, Bangalore, Hyderabad, Chennai, etc.
Popular Sightseeing Places in Vrindavan that can be visited with this package
Banke Bihari Mandir is a Vaishnavite Hindu shrine that was constructed in 1864. It is dedicated to Banke Bihari, a form of Lord Krishna, who appears standing in the Tribhanga posture. The life phases of Lord Krishna, from childhood to adulthood, are beautifully depicted in this temple.
You can admire the Rajasthani architecture of the temple with arches and pillars. You must make a visit during the glorious celebrations of Janmashtami, Holi, Dhulandi, and Radhasthami.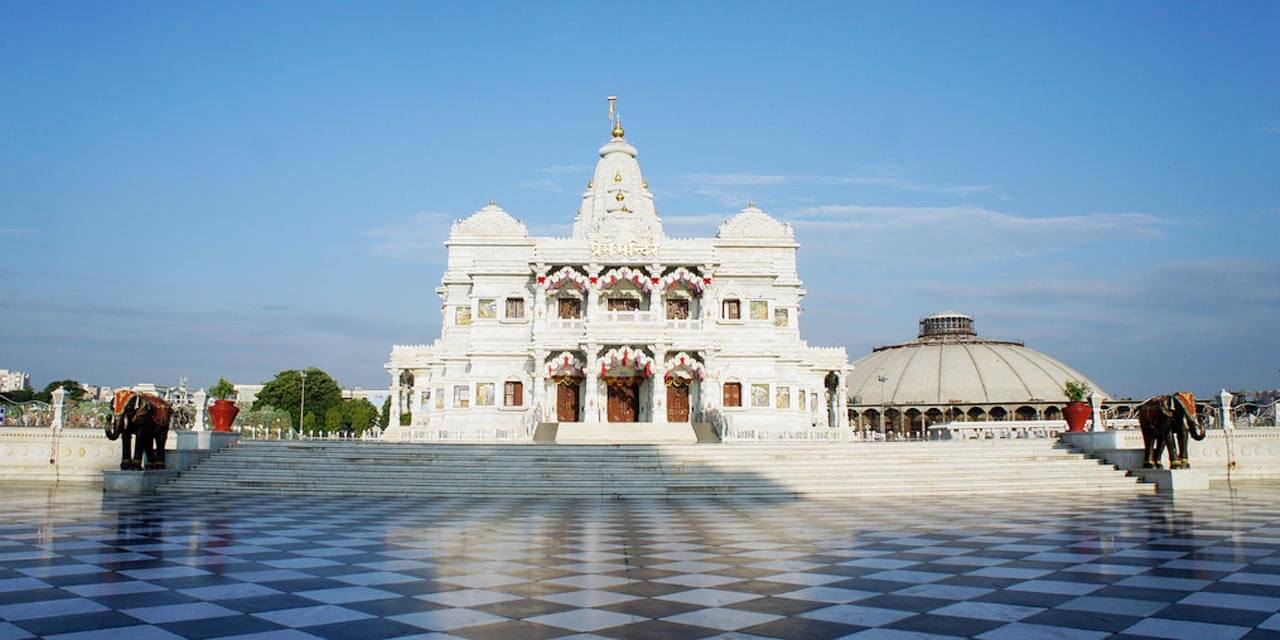 Prem Mandir was constructed by Jagadguru Shri Kripaluji Maharaj in 2001. It is also known as the 'Temple of God's Love' and is dedicated to Radha-Krishna and Sita-Ram. You can marvel at the exquisite Rajasthani-Somnath-Gujrati architectural styles.
The white Italian marble structure of the temple has intricate carvings on its walls and ceilings. You will be awed by the statues of Shri Krishna and Radha and 48 panels depicting Lord Krishna's life. You can also admire the beautiful gardens surrounding the temple.
Radha Raman Temple is a historic shrine established by Gopal Bhatta Goswami in a modern Hindu architectural style. Lord Krishna is believed to be a self-manifested deity here in the form of an original Shaligram stone with a smile on his face.
The complex also houses the samadhi of Gopal Bhatta. You can pray or meditate amidst the serene riverside surroundings of the temple. This temple has immense religious significance among the Gaudiya Vaishnavism followers.
Also called the Tulsi Forest, Nidhivan is a 2.5-acre dense forest with mainly Tulsi trees. It is still believed to be visited by Lord Krishna every evening. Post the evening aarti, the priests do not enter the premises, and it is believed that even birds and animals leave the place.
During the night, locals believe that Krishna and Radha perform the divine dance, and the Tulsi trees transform into Gopis.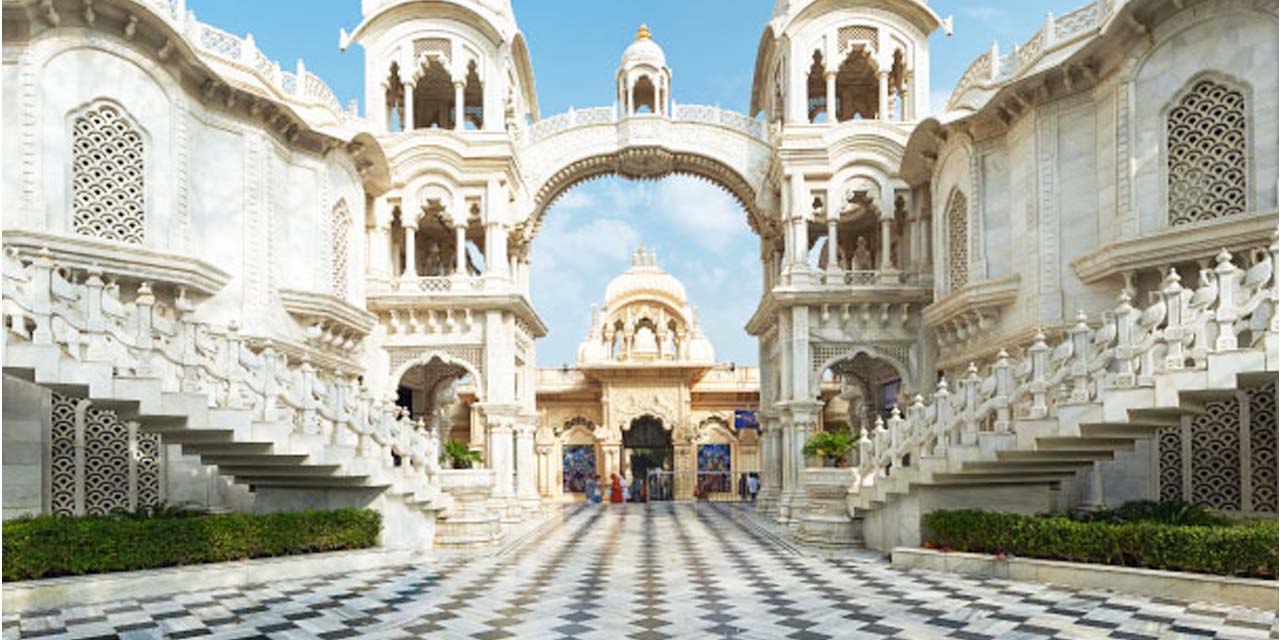 ISKCON Temple, or Sri Sri Krishna Balaram Temple, is a temple dedicated to the divine brothers Krishna and Balram. You can marvel at the white marble structure of the temple adorned with stonework. You can participate in the Aarti and Bhagavad Gita classes conducted daily.
You can admire the colorful pictures in the temple gallery depicting delightful scenes from Lord Krishna's life. The numerous stalls lined up inside the temple sell souvenirs with Lord Krishna images.
Popular Sightseeing Places in Mathura that can be visited with this package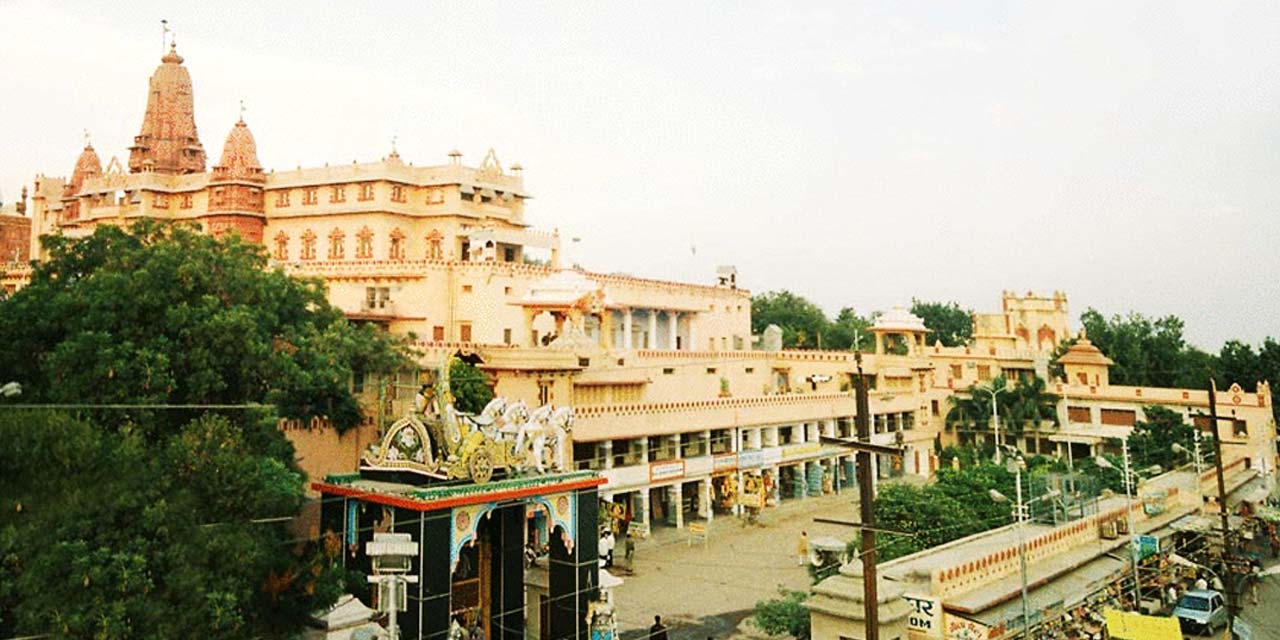 Shri Krishna Janmasthan is built around the prison cell where Lord Krishna's biological parents were imprisoned by his uncle Kansa. The complex also houses Keshavdeva Temple, Garba Griha shrine, and Bhagavata Bhavan.
You can view Potra Kund, which is assumed to be the 1st bathing place of Lord Krishna. You should come here during Holi, Basant Panchami, Deepavali, and Janmashtami and witness the fervor of the devotees.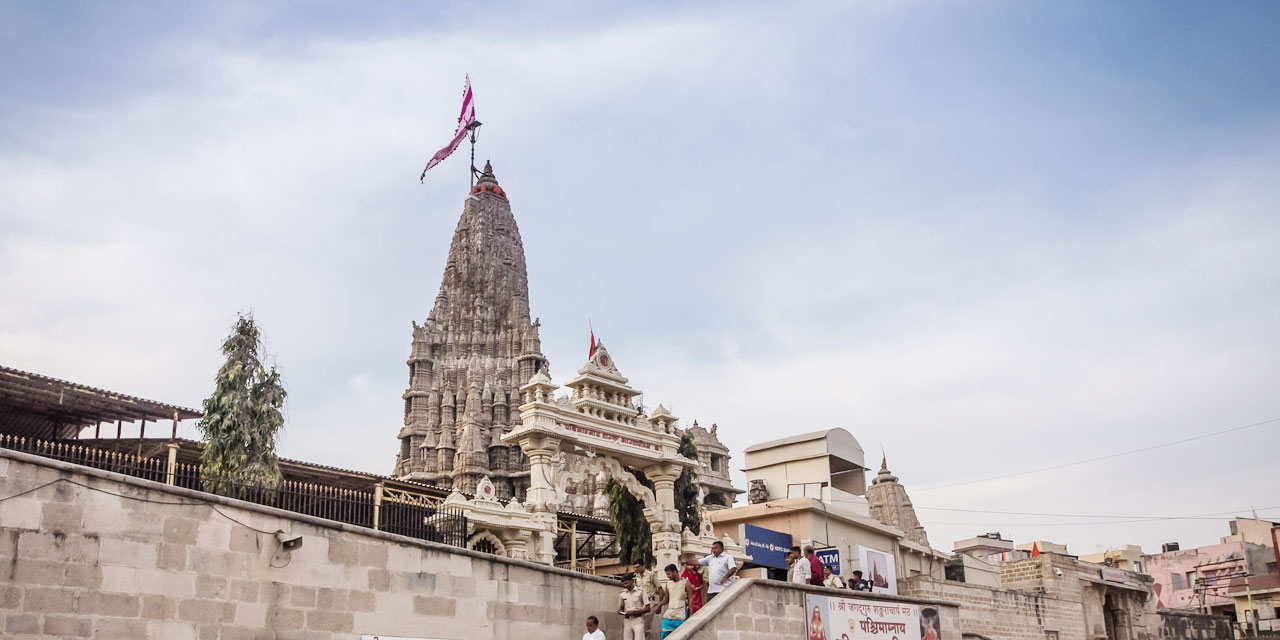 Dwarkadhish Temple is famous for its beautiful paintings and intricate architecture. The main deity is a black marble idol of Lord Dwarkanath or King of Dwarka. It is one of the oldest and largest Hindu temples in Mathura.
The Rajasthani-styled architecture with beautiful murals on the ceiling catches your attention. Situated near the ghats of the Yamuna River, the temple is managed by the devotees of the Vaishnava sect. Holi, Janmashtami, and Diwali are celebrated on a grand scale.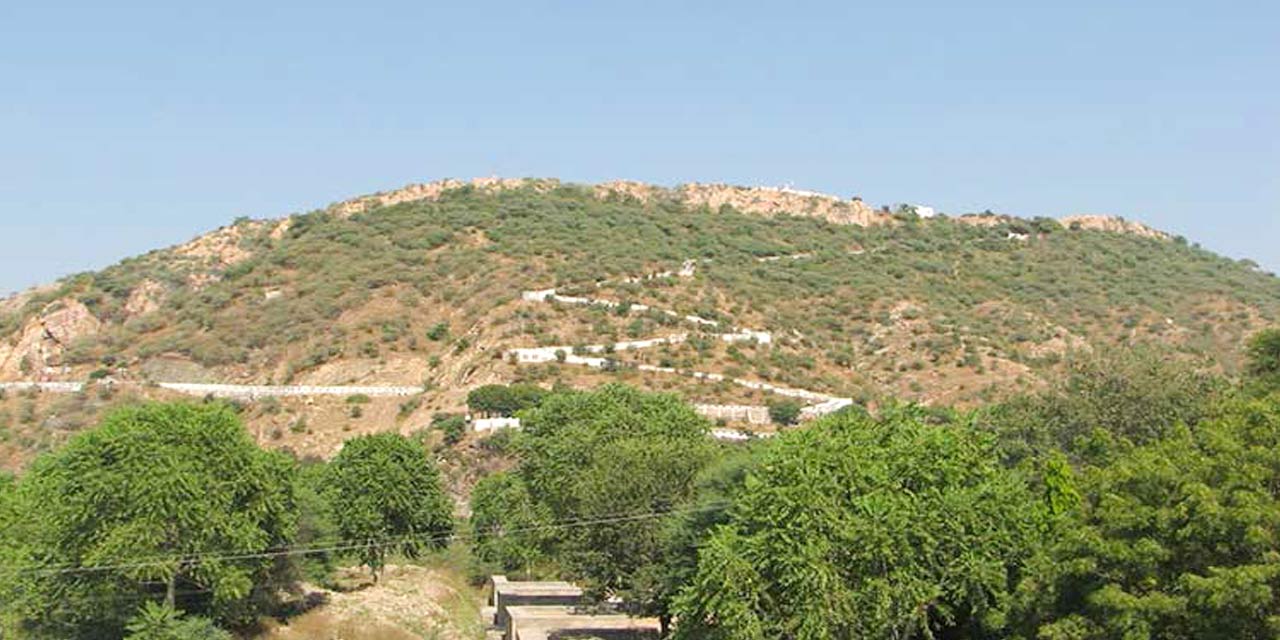 Also known as Giri Raj, Govardhan Hill is an 80-ft high sandstone hill with a 38 km circumference. According to legend, during his childhood, Lord Krishna lifted this hill on his little finger to save his village from fierce rain and thunderstorms.
The devotees worship the rocks of the hill and also walk barefoot around the hill as a mark of obeisance. On Guru Purnima, you can visit the hill and take part in the Govardhan Puja celebrations.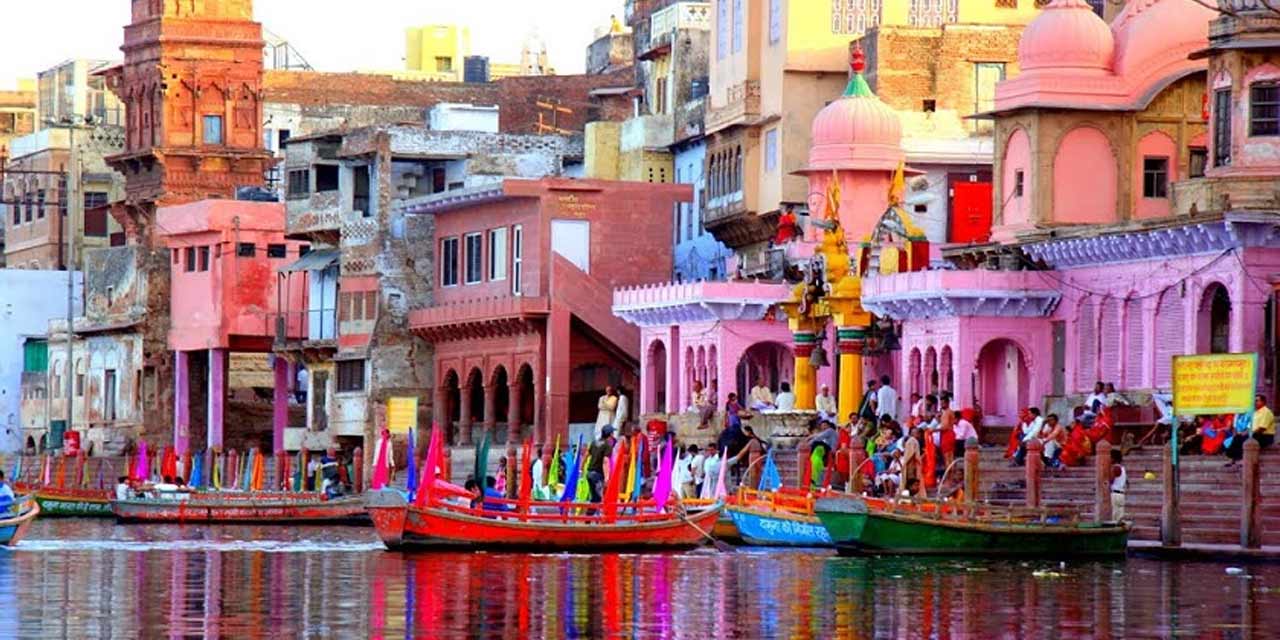 Vishram Ghat is a historic and sacred bathing ghat on the Yamuna riverbank. After killing his wicked uncle Kansa, Lord Krishna is said to have rested on this ghat. Dotted with many shrines, it is a popular tourist attraction in Mathura.
You will be mesmerized by the marble stonework of the ghat. You can watch the evening aarti and float earthen lamps on betel leaves in the river. A boat ride on the Yamuna is a surreal experience.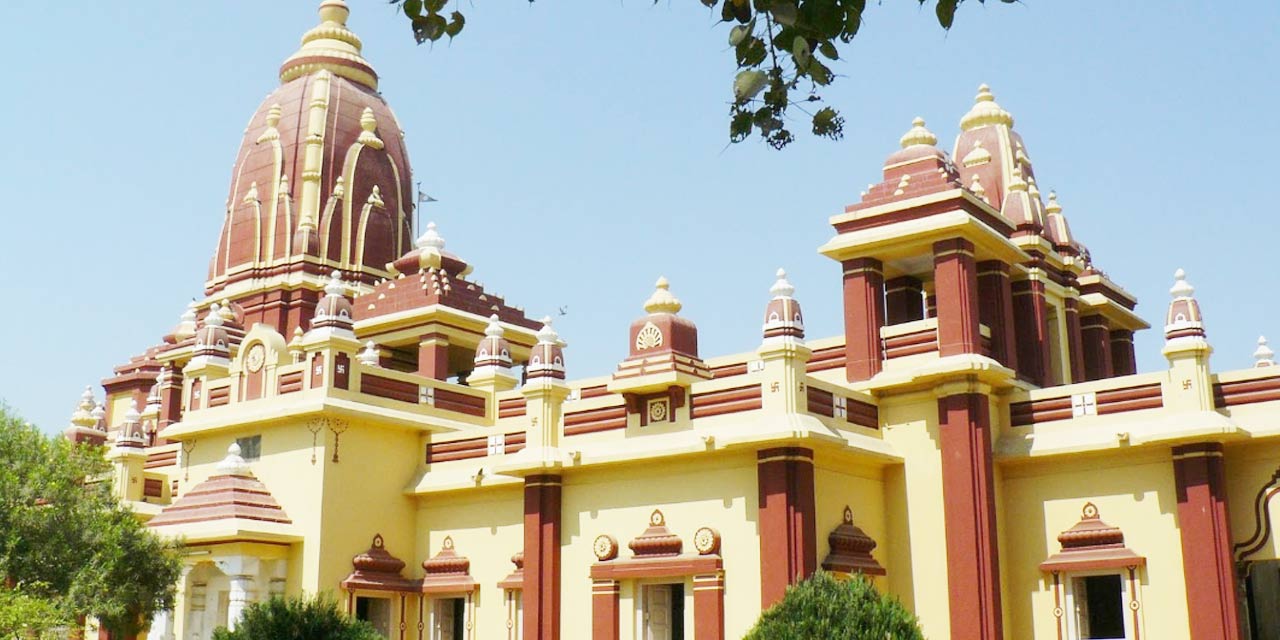 Replicating the Kandariya Mahadeva Temple of Khajuraho, Birla Mandir is a popular pilgrimage site dedicated to Lord Laxmi Narayan. It is a magnificent red sandstone structure with scenes from Bhagavad Gita engraved on the pillars.
You can also view Krishna's chariot, a small Lord Hanuman temple, and Gita Stambh. On the marble walls, you can admire exquisite paintings of the deities. During Holi and Janmashtami, the temple is elaborately decorated and illuminated.
Popular Sightseeing Places in Gokul that can be visited with this package
1. Nand Bhawan
Nand Bhawan, also known as Chaurasi Khamba Temple, was the residence of Krishna's foster father, Nand Maharaj. Inside the sprawling complex, there are wide open spaces and fascinating rooms. You can be impressed by the red sandstone idol of Nand Maharaj.
The ceiling has charming murals, while the walls have episodes depicted from Krishna's life. Another unique feature is that the temple rests on 84 pillars and has 84 steps.
2. Raman Reti
Raman Reti or Raman Van is the place where Krishna played as a child with Balarama and their friends. The sand here is smooth and clean, and children will enjoy rolling on it. A unique feature of this place is that Holi is celebrated not with colors but with sand.
You can spend some quiet moments in this tranquil place. Children will enjoy visiting the deer park located close to Raman Reti.
3. Brahmand Ghat
Brahmand Ghat is one of the most sacred ghats in Gokul. It is believed that at the spot, infant Krishna swallowed some mud and revealed the entire cosmic universe to his foster mother, Yashoda.
People flock to this place to collect the revered mud as it is believed to cure fatal diseases and also bring good luck and success. You can also visit the ancient Brahmand temple that overlooks the Yamuna River.
4. Chinteshwar Mahadev Temple
Chinteshwar Mahadev Temple, dedicated to Lord Shiva, stands on the Chinta Haran Ghat on the Yamuna riverbank. As the name suggests, the presiding deity is believed to remove all your anxieties. You can spend hours in yoga, sadhana, and meditation at this temple.
The unique Shivlinga placed in the main sanctum consists of carvings of 1,111 small Lingas. There are idols of Yashoda Maa, Lord Hanuman, and Balaram, with his wife Revati, on the temple premises.
5. Govind Ghat
Govind Ghat is a sacred site where the famous saints, Shri Mahaprabhu Vallabhacharya and Govind Ghat Bethakji, stayed during their 1st pilgrimage. The ghat is considered sacred by the Vallabha Vaishnavas sect.
It is also here that Mahaprabhu composed the world-famous Shri Madhurashtakam. You can pray at the Shrinath and Yamuna Temples located on the ghat. There is also a tree that represents Lord Brahma.