Agra, Mathura, and Vrindavan are three of India's most important historical sites and have been drawing visitors for centuries. They are full of history, culture, and spiritual significance. We offer a variety of Agra Mathura Vrindavan tour packages that allow travelers to explore all three cities in one convenient package.
We at "Holidays DNA" at www.mathuravrindavantourism.co.in offer Agra Mathura Vrindavan Tour Packages. Our packages include visits to iconic landmarks like the Taj Mahal in Agra and the Krishna Janmabhoomi temple complex in Mathura as well as off-the-beaten-path destinations like the Kusum Sarovar and Shankhdwara temples in Vrindavan.
Our "Agra Mathura Vrindavan Tour Packages" can be customized to suit your needs. In addition, we offer Agra Mathura Vrindavan Tour Packages from several key locations across the country. These include cities such as Delhi, Lucknow, Bangalore, Mumbai, Hyderabad, Chennai, etc.
Popular Sightseeing Places in Vrindavan that can be visited with this package
Shri Banke Bihari Mandir is a revered temple dedicated to Lord Krishna, also known as "Banke Bihari." This temple is considered one of the holiest shrines for Krishna devotees. It is believed to be constructed in the 19th century. You can admire the Rajasthani-style architecture of the temple with intricate stonework and arched windows.
The idol of Lord Krishna in the temple is believed to be self-manifested and is adorned with beautiful attire and jewelry. You can seek blessings, offer prayers, and immerse yourself in the divine atmosphere at this temple.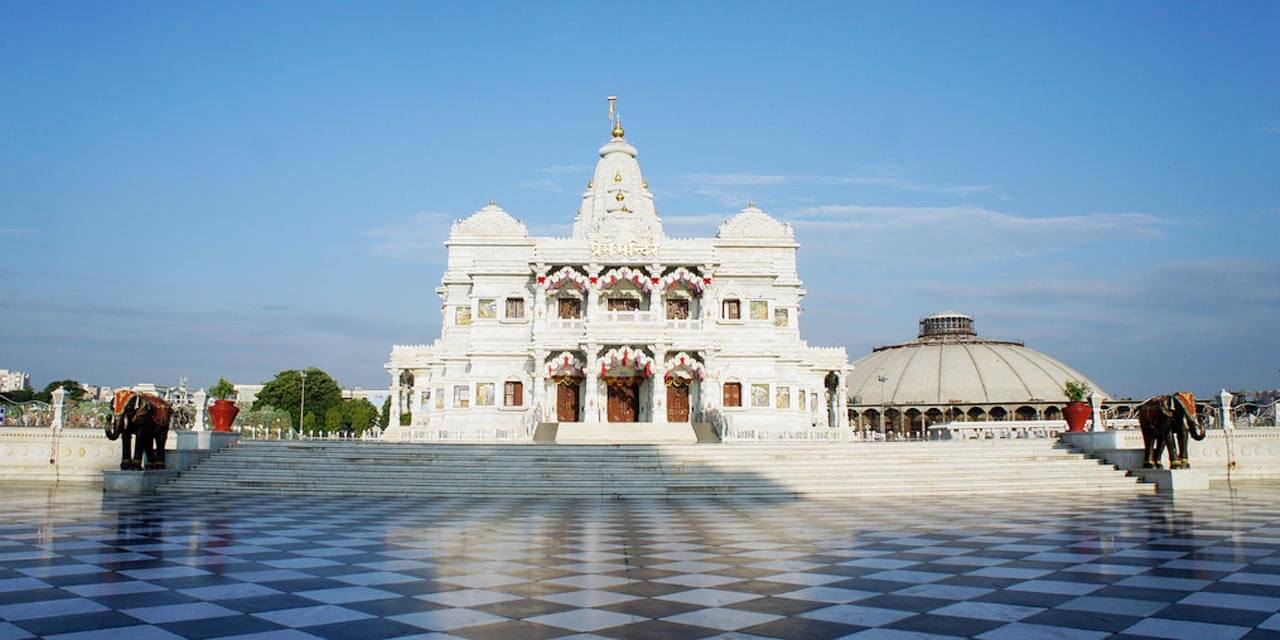 Prem Mandir, dedicated to the worship of Lord Krishna and Radha, stands as a symbol of divine love and devotion. This architectural marvel, built by the spiritual leader Jagadguru Shri Kripalu Ji Maharaj, showcases exquisite craftsmanship and intricate carvings.
The temple's pure white Italian marble facade, adorned with ornate designs, shines brilliantly in the sunlight. Inside, devotees can witness captivating scenes from Lord Krishna's life depicted through intricate sculptures and vibrant paintings. You can admire beautifully landscaped gardens, illuminated fountains, and a captivating musical fountain show in the temple complex.
Shri Radha Raman Temple in Vrindavan is a revered place of worship for Lord Krishna devotees. The main idol is believed to have self-manifested from a sacred stone called Saligram Shila. Another unique feature of this temple is that there is no separate idol for Radha. A crown placed next to the Lord's idol signifies Radha.
Inside the temple complex, you can also view the tomb of Gopala Bhatta Goswami, the founder of this temple. The temple's splendid architecture, adorned with intricate carvings and beautiful paintings, enhances the spiritual ambiance.
Nidhivan is an enchanting forest revered for its lush greenery, ancient trees, and vibrant flowers. It holds a mystical and sacred aura in Hindu mythology. According to legends, Lord Krishna and Radha engage in nocturnal Rasleela (divine dance) and perform various pastimes here, even today.
Tulsi trees that are found in large numbers here are believed to transform into Gopis every night. You can also view Rang Mahal, where offerings are placed for Lord Krishna and Radha every night. The atmosphere of Nidhivan is said to be alive with divine presence and spiritual energy.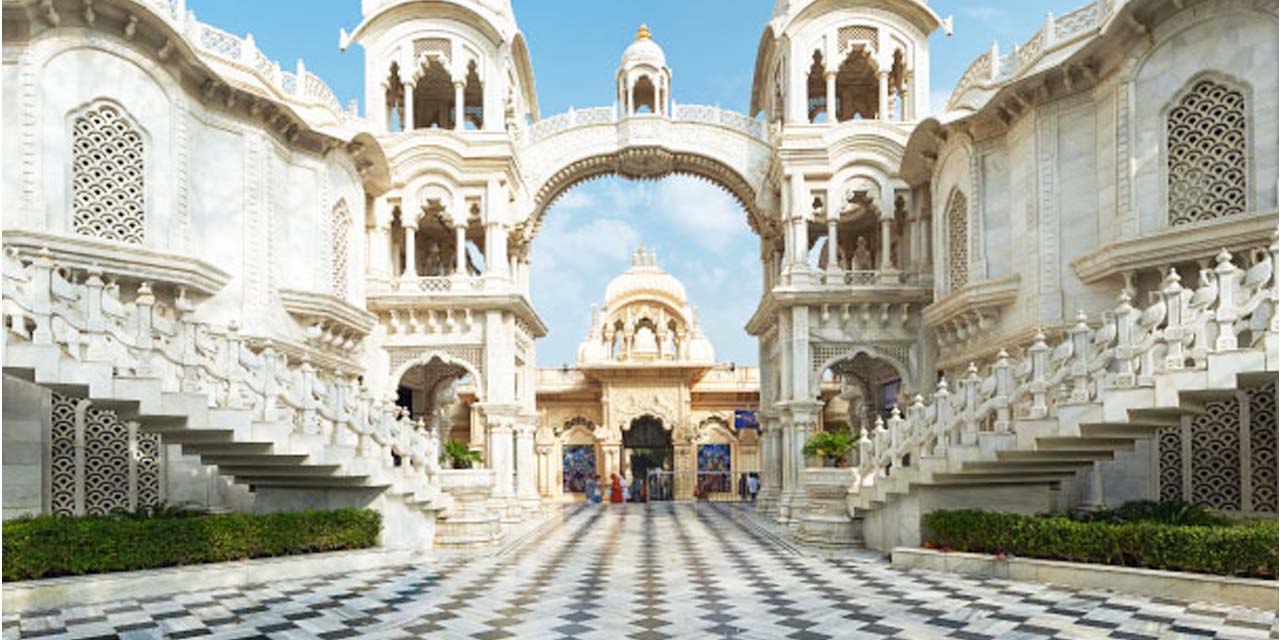 The ISKCON Temple is a prominent spiritual landmark that attracts devotees and visitors from around the world. Also known as Sri Sri Krishna Balram Temple, it is a branch of the International Society for Krishna Consciousness (ISKCON), dedicated to propagating the teachings of Lord Krishna.
The temple showcases magnificent architecture adorned with vibrant colors, intricate carvings, and beautiful idols of Lord Krishna and his brother Balram. You can participate in kirtans (devotional chanting), attend spiritual discourses, pray, and meditate. You can also view ISKCON founder Srila Prabupada's samadhi.
Popular Sightseeing Places in Mathura that can be visited with this package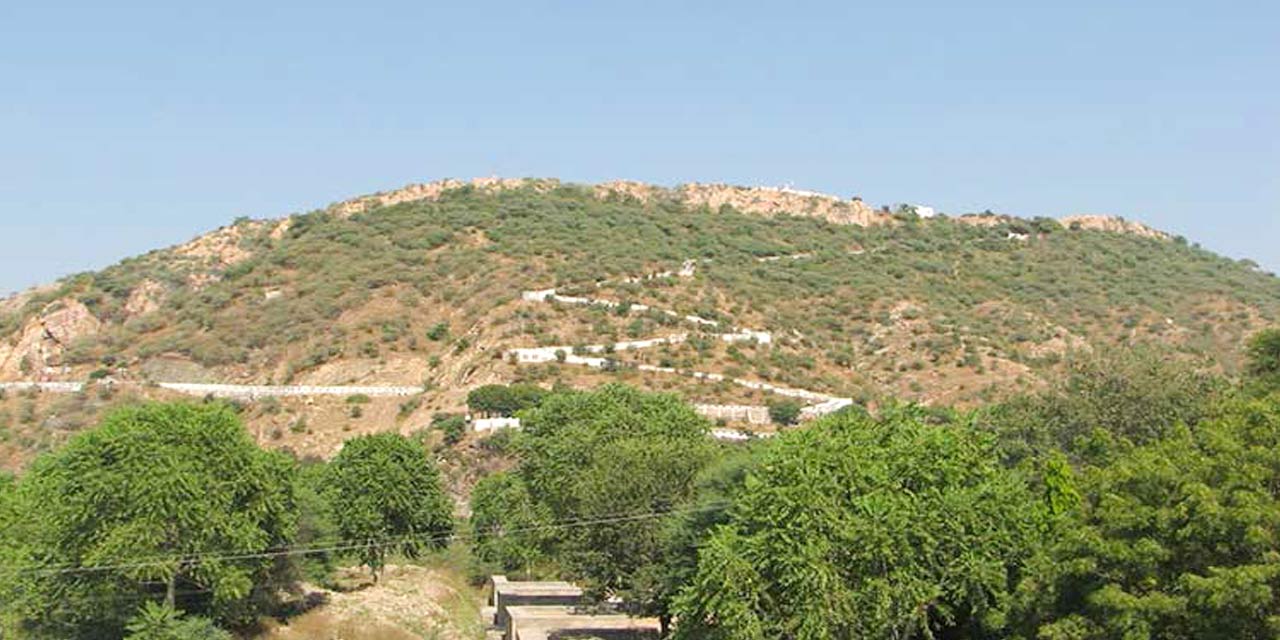 Govardhan Hill holds great religious and cultural significance in Hindu mythology. According to legends, Lord Krishna lifted this hill on his little finger to protect the villagers from torrential rains caused by Lord Indra's wrath.
You can visit Govardhan Hill to perform Govardhan Parikrama or circumambulation as a form of devotion and seeking blessings. The hill is dotted with temples, sacred ponds, and ashrams, creating a spiritually charged atmosphere. You can embark on this sacred journey to experience the deep-rooted devotion associated with Govardhan Hill.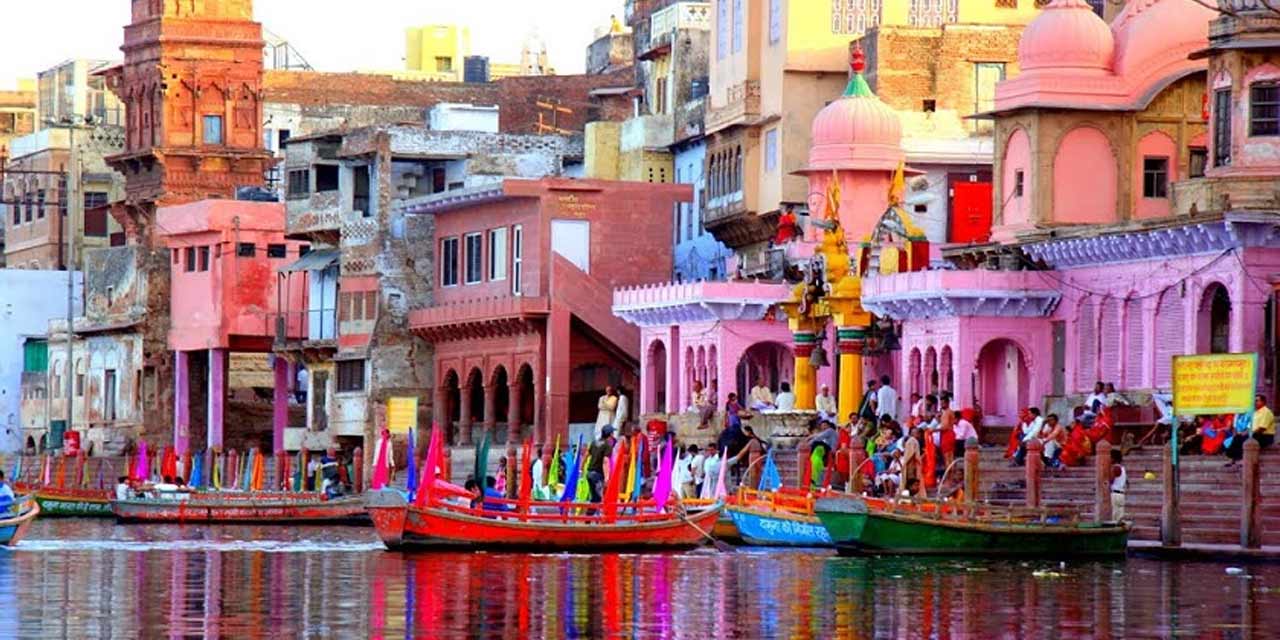 Vishram Ghat is a revered and ancient bathing ghat on the banks of the Yamuna River. It is believed to be the spot where Lord Krishna rested after slaying the demon Kansa. Pilgrims flock to Vishram Ghat to take holy dips in the sacred river and offer prayers at the nearby temples.
You will be mesmerized by the sight of brightly lit earthen lamps floating on the waters every evening. You can take a boat ride to soak in the atmosphere of serenity and peace.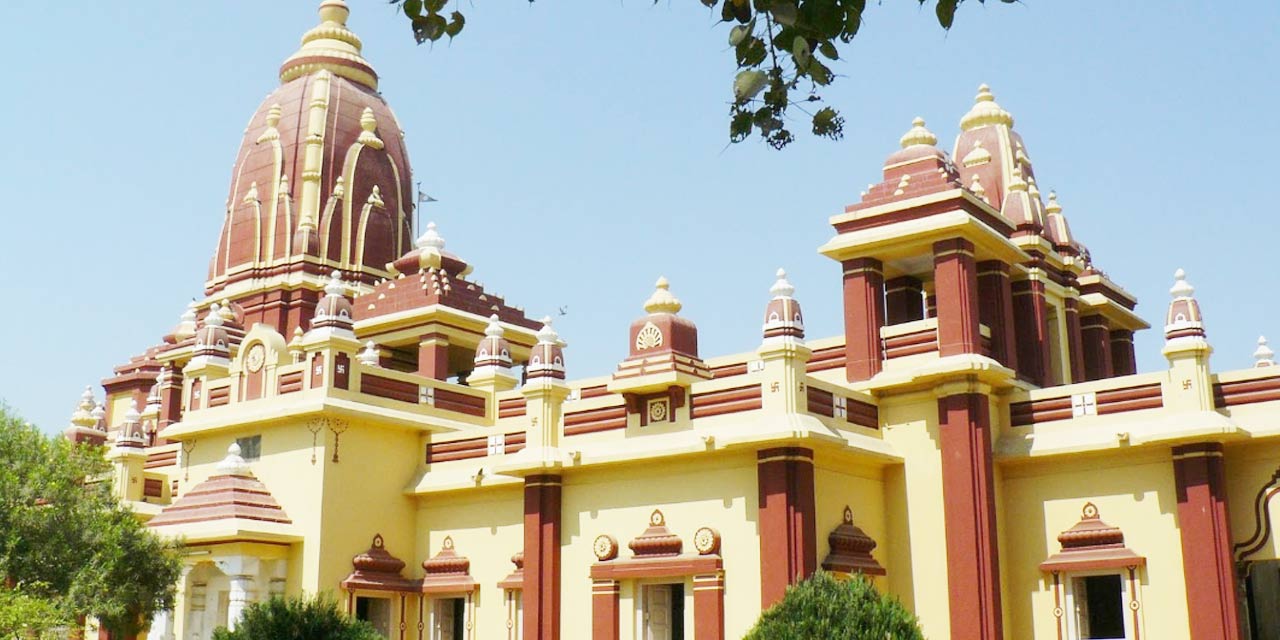 Birla Mandir is a renowned temple dedicated to Lord Lakshmi Narayan. Constructed by Jugal Kishore Birla, this magnificent temple showcases exquisite architecture and intricate craftsmanship. The temple's white marble facade and ornate carvings create a captivating sight.
Inside, devotees can find beautifully sculpted idols of Lord Krishna and other deities. This red sandstone temple has inscriptions of the Bhagavad Gita on its pillars and is also known as Gita Mandir. You can also enjoy the serene gardens and peaceful surroundings of the temple, providing a tranquil atmosphere for prayer and reflection.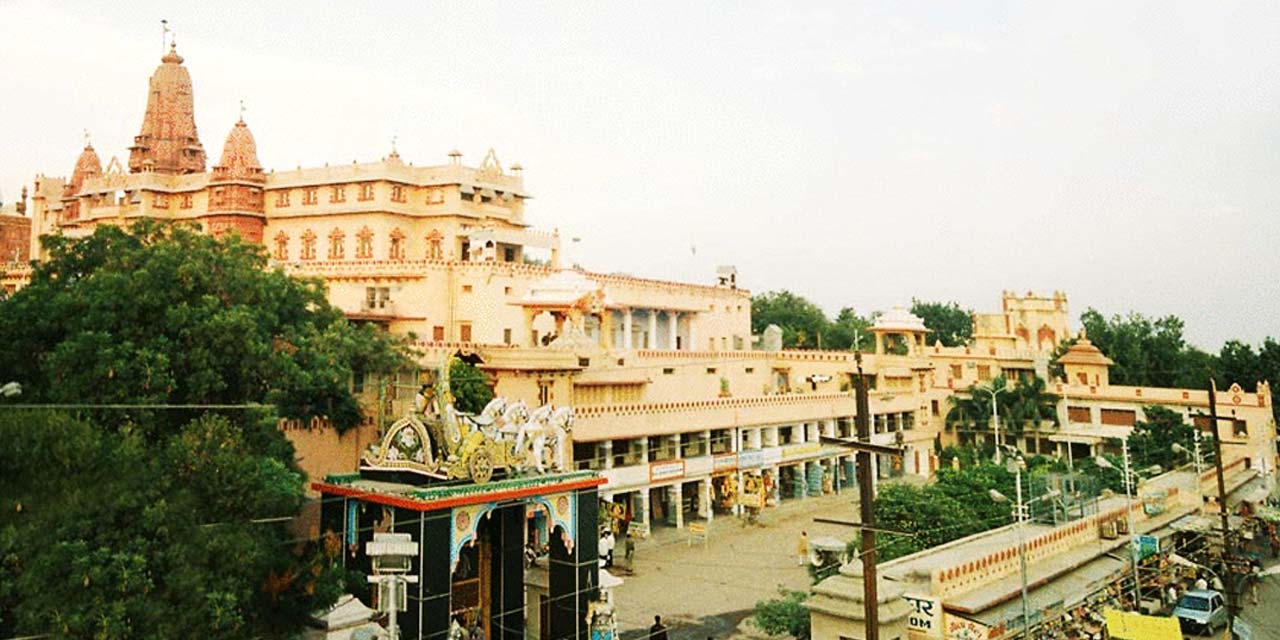 Shri Krishna Janmasthan holds immense religious significance as the birthplace of Lord Krishna, one of the most revered deities in Hinduism. This sacred site attracts millions of devotees every year. The complex includes the main temple, known as the Krishna Janmabhoomi Temple, and various adjoining shrines and holy sites associated with Lord Krishna's childhood.
Bhagavatha Bhavan, Garba Griha Shrine, and Keshavdeva Temple are some of the other prominent structures within the temple premises. You can also view a water tank called Potra Kund, where Krishna is believed to have taken his first bath.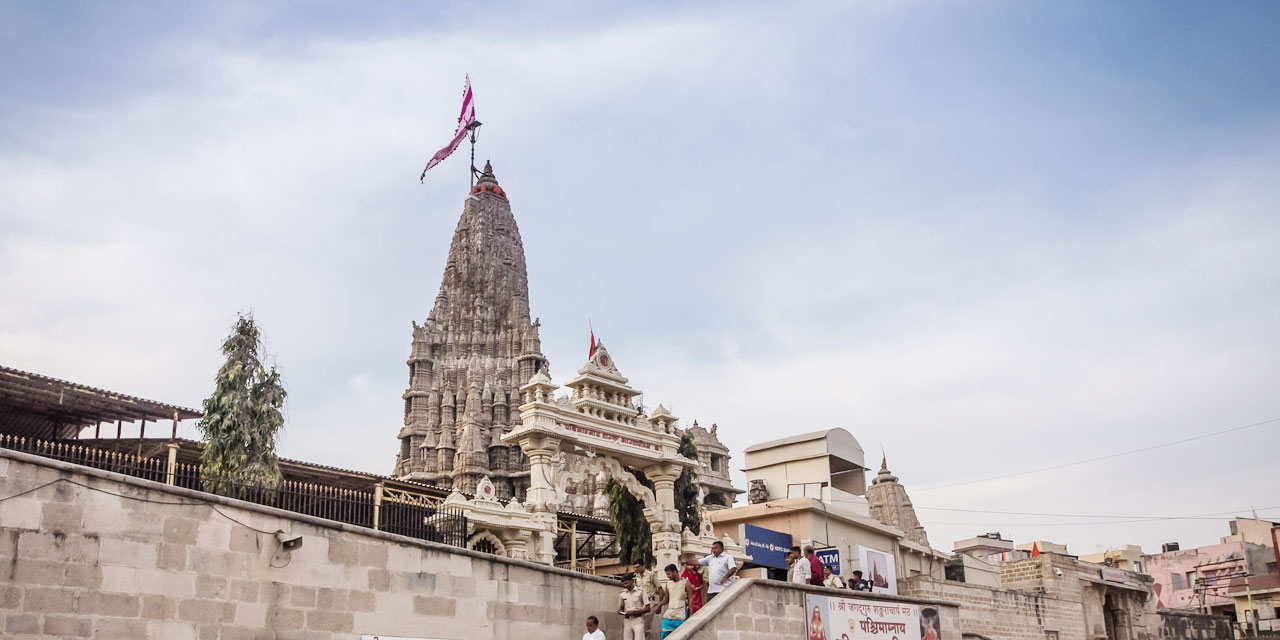 The Dwarkadhish Temple is a significant Hindu temple dedicated to Lord Dwarkadish, a form of Lord Krishna. Built in the 19th century, it showcases magnificent Rajasthani architecture with intricate carvings and colorful paintings that depict various episodes from Lord Krishna's life.
The temple's sanctum houses a beautiful black marble idol of Lord Krishna in his infant form. Hindola Utsav is a popular festival in this temple, where the Lord is placed on an intricately carved swing set and worshipped. Janmashtami, signifying the birth of Lord Krishna, is another festival celebrated with pomp and glory.
Popular Sightseeing Places in Agra that can be visited with this package
The Taj Mahal, a UNESCO World Heritage Site, was erected in the 17th century by Emperor Shah Jahan as a mausoleum for his wife Mumtaz Mahal. Renowned as one of the world's most exquisite structures, it boasts a pure white marble exterior embellished with intricate carvings and precious gemstones.
Its symmetrical design, complemented by reflecting pools and lush gardens, exudes a serene and harmonious atmosphere. Drawing millions of visitors, this architectural marvel captures admiration for its grandeur and is celebrated worldwide as a symbol of love.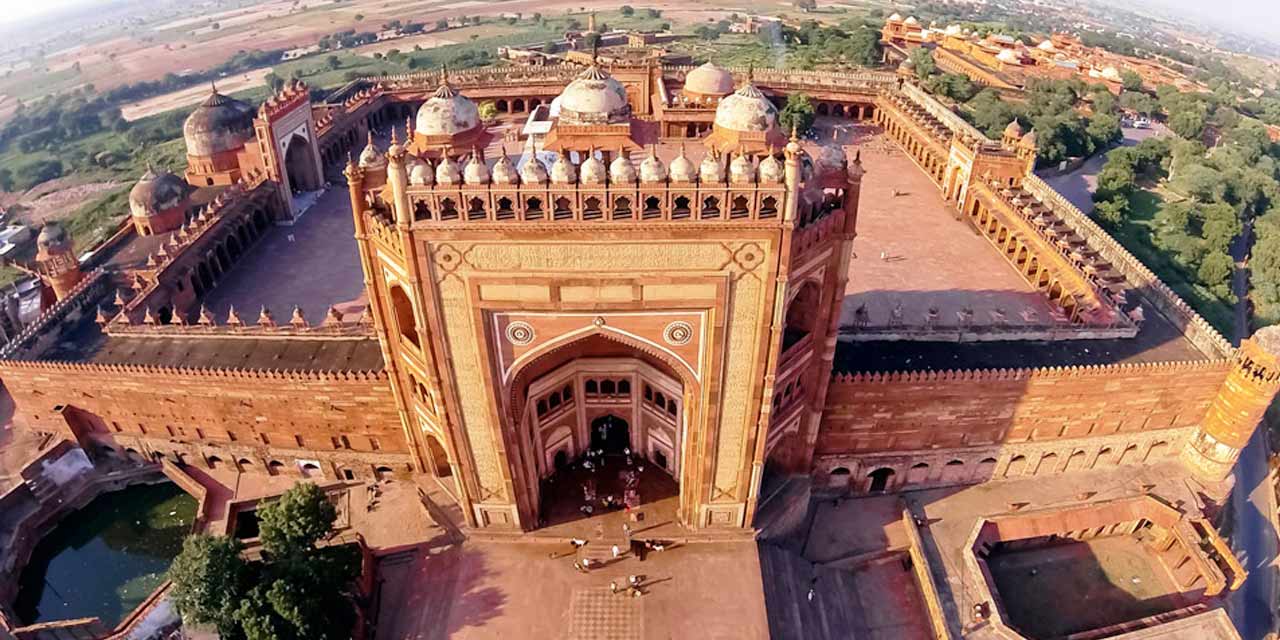 Fatehpur Sikri, a historic city and once the capital of the Mughal Empire under Emperor Akbar, showcases remarkable architectural brilliance. Constructed in the late 16th century, this UNESCO World Heritage Site displays a fusion of Islamic, Hindu, and Persian architectural styles in its red sandstone structures, including palaces, mosques, and courtyards.
The Buland Darwaza (Gate of Magnificence), Tomb of Salim Chisti, Jodha bai's Palace, and Jama Masjid stand as iconic landmarks. Archaeology and architecture enthusiasts can explore the city's captivating buildings and delve into its rich historical significance.
Agra Fort, an awe-inspiring fortress, tells the tale of the Mughal Empire's history. Constructed in the 16th century by Emperor Akbar, this UNESCO World Heritage Site harmoniously blends Islamic, Persian, and Hindu architectural styles. Within its red sandstone walls lie palaces, mosques, and stunning gardens.
The Diwan-i-Am (Hall of Public Audience) and Diwan-i-Khas (Hall of Private Audience) testify to the empire's magnificence. Standing atop the fort's towering ramparts, you can enjoy a breathtaking view of the Taj Mahal. Agra Fort serves as a testament to India's opulent heritage and imperial grandeur.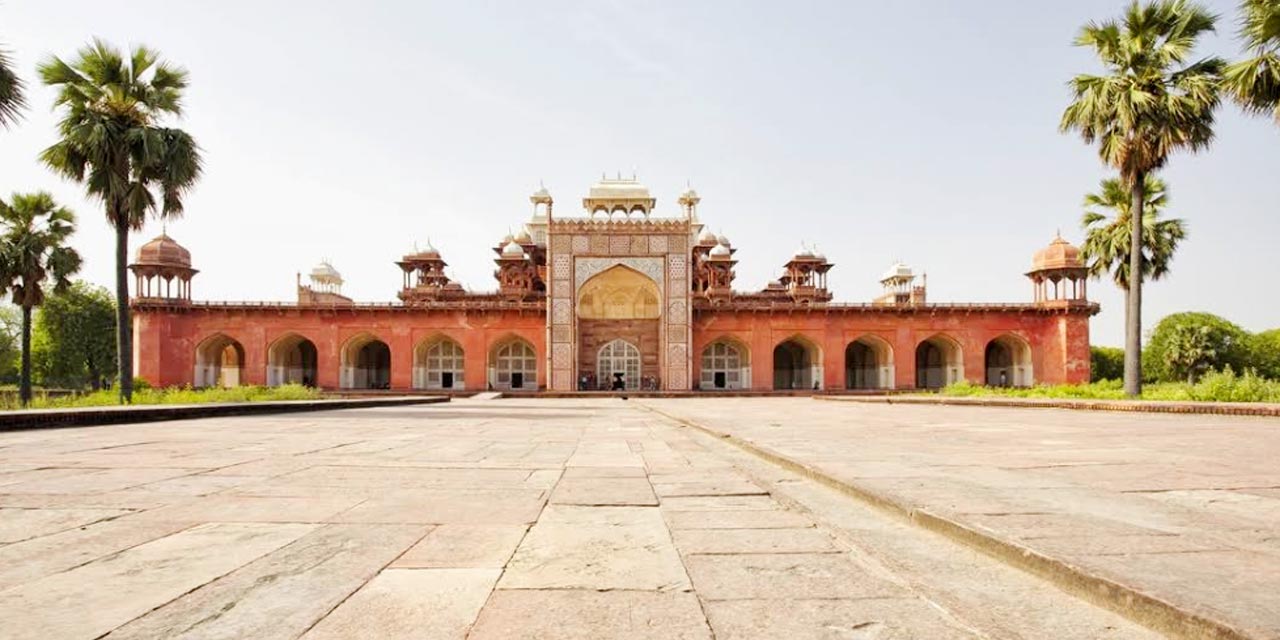 The Tomb of Akbar, a majestic mausoleum, honors the Mughal emperor Akbar the Great. Built in 1613, this architectural masterpiece features a stunning blend of Islamic and Hindu design. Crafted with red sandstone and adorned with intricate marble inlays, the tomb showcases the artistic brilliance of the Mughal era.
Inside, you can view Akbar's cenotaph, which is surrounded by a serene garden. The Tomb of Akbar captivates visitors worldwide, serving as a testament to the empire's grandeur and captivating beauty.
Jama Masjid, an architectural marvel in India, showcases Mughal grandeur. Emperor Shah Jahan constructed this mosque in 1648 for his daughter Jahan Ara Begum. The mosque's red sandstone facade and white marble domes are a visually captivating sight.
As one of India's largest mosques, it can accommodate thousands of worshippers. Intricate carvings, calligraphy, and delicate marble embellish the interior, evoking admiration from visitors. Jama Masjid in Agra holds immense religious and historical significance, alluring tourists worldwide to witness its splendor and experience its spiritual aura.